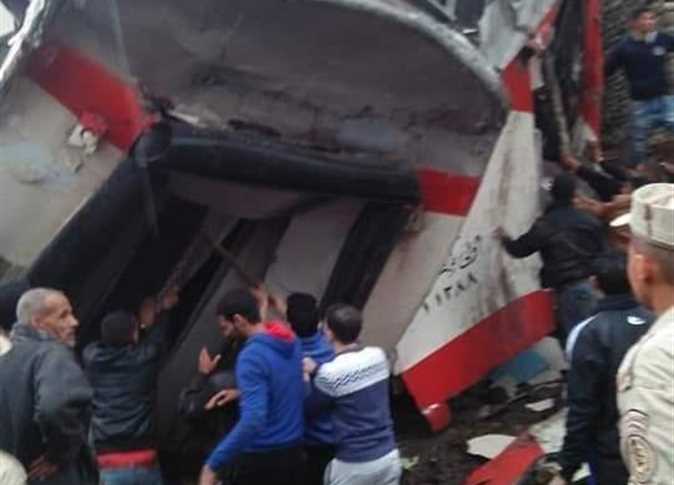 Egyptian Public Prosecutor Hamada al-Sawy on Saturday ordered that four suspects be detained four days pending investigations over the collision of two passenger trains during bad weather conditions on Thursday.
The incident occurred when two trains coming from Upper Egypt collided in the Rod al-Farag area of Cairo.
One of the trains was waiting for permission to proceed to the Ramses station, while the other train moved to the same destination. The poor weather caused the signalling system to break down, resulting in the collision.
The accident left 13 people injured.
The drivers of the trains were released after investigations showed they were not at fault in causing the accident.
However the prosecution ordered the detention of the chief technician, two observers, and a supervisor of the Imbaba control tower.
Investigations revealed that the railway stopped working on Thursday, with the automatic light signals failing to regulate the flow of trains as a result of the weather, and a paper-based system used instead to allow the trains to pass between the control towers.