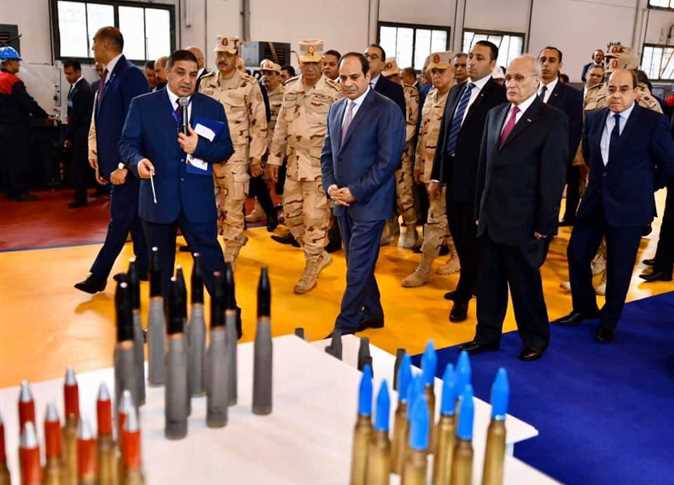 Egypt's Public Domestic Debt as a percent of the country's Gross Domestic Product has fallen to its lowest level in ten years during the 2018/2019 fiscal year, according to a Cabinet Media Center statement on Sunday.
The cabinet's statement said the Public Domestic Debt reached its highest level in 2016/2017 at 94.5 percent of the GDP. It then began to decline once the economic reform program was implemented, falling to 82.2 percent in 2017/2018, and 71.9 percent in 2018/2019
The rates of Public Domestic Debt since 2009/2010 recorded 63.8 percent, 68 percent in 2010/2011, 66.9 percent in 2011/2012, 75.7 percent in 2012/2013, 77. 7 percent in 2013/2014, 81.5 percent in 2014/2015, and 91.5 percent in 2015/2016, the statement outlined.
Various circumstances were also responsible for the Public Domestic Debt's decline, the statement explained, such as low interest rate recording 12.25 percent on deposit and 13.25 percent on lending by the end of 2019 – compared to 16.75 percent on deposit and 17.75 percent on lending by the end of 2018 and 18.75 percent on deposit and 19.75 percent on lending by the end of 2017.
This decrease also comes against the background of the fall in Egypt's annual average urban inflation rate, which reached 9.2 percent in 2019 compared to 14.4 percent in 2018, 29.5 percent in 2017 and 13.8 percent in 2016, the cabinet said.
The statement reviewed some of the successes following the economic reform program's implementation the first being the GDP's volume at current prices – recording LE5.2 trillion in 2018/2019 compared to LE4.3 trillion in 2017/2018, LE3.4 trillion in 2016/2017, and LE2. 7 trillion in 2015/2016.
The GDP's budget deficit also saw a decrease, falling to to 8.2 percent in 2018/2019, compared to 9.7 percent in 2017/2018 and 10.9 percent in 2016/2017.
It is anticipated to reach 7.2 percent in the 2019/2020 budget.
The adoption of the economic reform plan has continuously proven its successes day after day, expressed through positive indicators showing an economic boom, the cabinet said.
Edited translation from Al-Masry Al-Youm