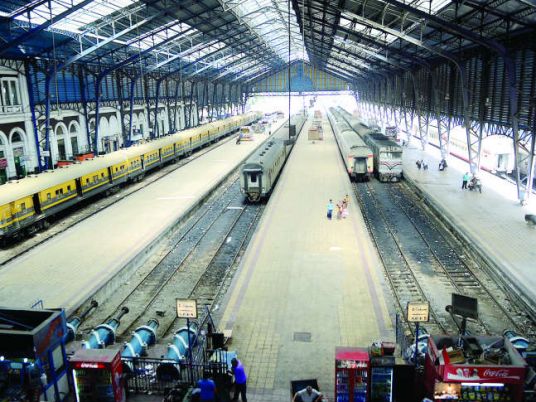 Head of the Final Accounts Department at the Ministry of Finance Abdel-Nabi Mansour said on Saturday that the total losses of the Egyptian National Railways Authority amounted to LE10 billion during the fiscal year 2017/18.
Mansour's statement came during the meeting of the Committee of the Plan and Budget of the House of Representatives on Saturday to discuss the final account of the National Railways Authority in the 2017/2018 fiscal year.
Mansour added that the losses of the National Railways Authority alone accounted for 40 percent of the volume of losses of the 16 losing economic bodies which amounted to LE23 billion in losses.
Minister of Transport Hesham Arafat said last year that "the railway system has not developed in 60 years." He noted that the ministry has prepared a plan to improve the country's trains, but admitted that progress was slow.
Egypt's Transport Ministry said that there is a comprehensive plan to develop the railway system in Egypt by 2022, including its infrastructure, vehicles, tractors, crossings and stations at a total cost of LE55 billion.
Edited translation from Al-Masry Al-Youm