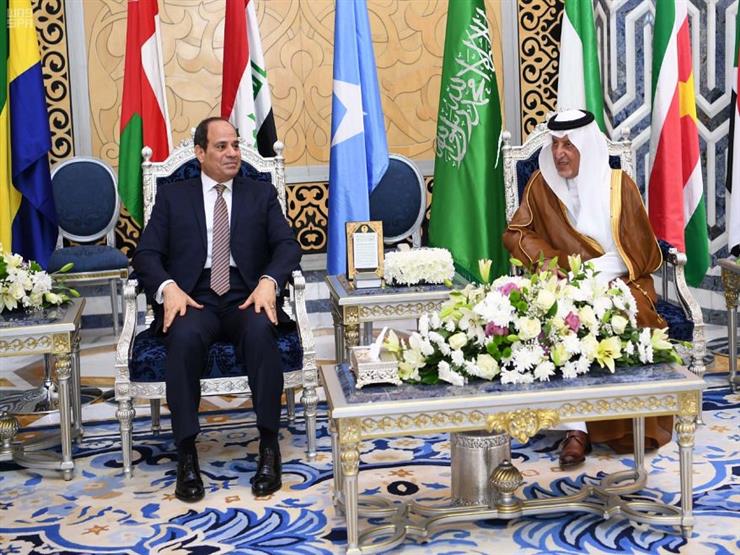 Egypt's President Abdel Fattah al-Sisi arrived on Thursday to the Saudi Kingdom to participate in the emergency Arab League (AL) Summit and the fourteenth Islamic summit of the Organization of Islamic Cooperation (OIC) titled "Mecca: hand in hand towards the future".
The presidency's spokesperson Bassam Radi said that Sisi is keen on developing the Egyptian relationship with the state members of the Arab League and the OIC and enhancing the mechanisms of joint work for the Arab and Islamic people.
Radi added that Sisi would deliver a speech at the Arab League Summit on the axes of preserving security and stability in the Arab region and ways of reinforcing consultation and coordination between the Arab countries with the aim of forming a unified position on current issues and events facing the Arab and Islamic world. A unified position is extremely important for combating extremist ideas as well as confronting the spread of anti-Muslim discrimination and hate speech.
Sisi will hold bilateral meetings with several Arab and Muslim leaders to discuss ways of reinforcing bilateral relations and to talk about developments in regional and international issues.
Radi noted that the convention of the Islamic summit coincides with OIC's celebration of the 50th anniversary of its founding.
Edited translation from Al-Masry Al-Youm