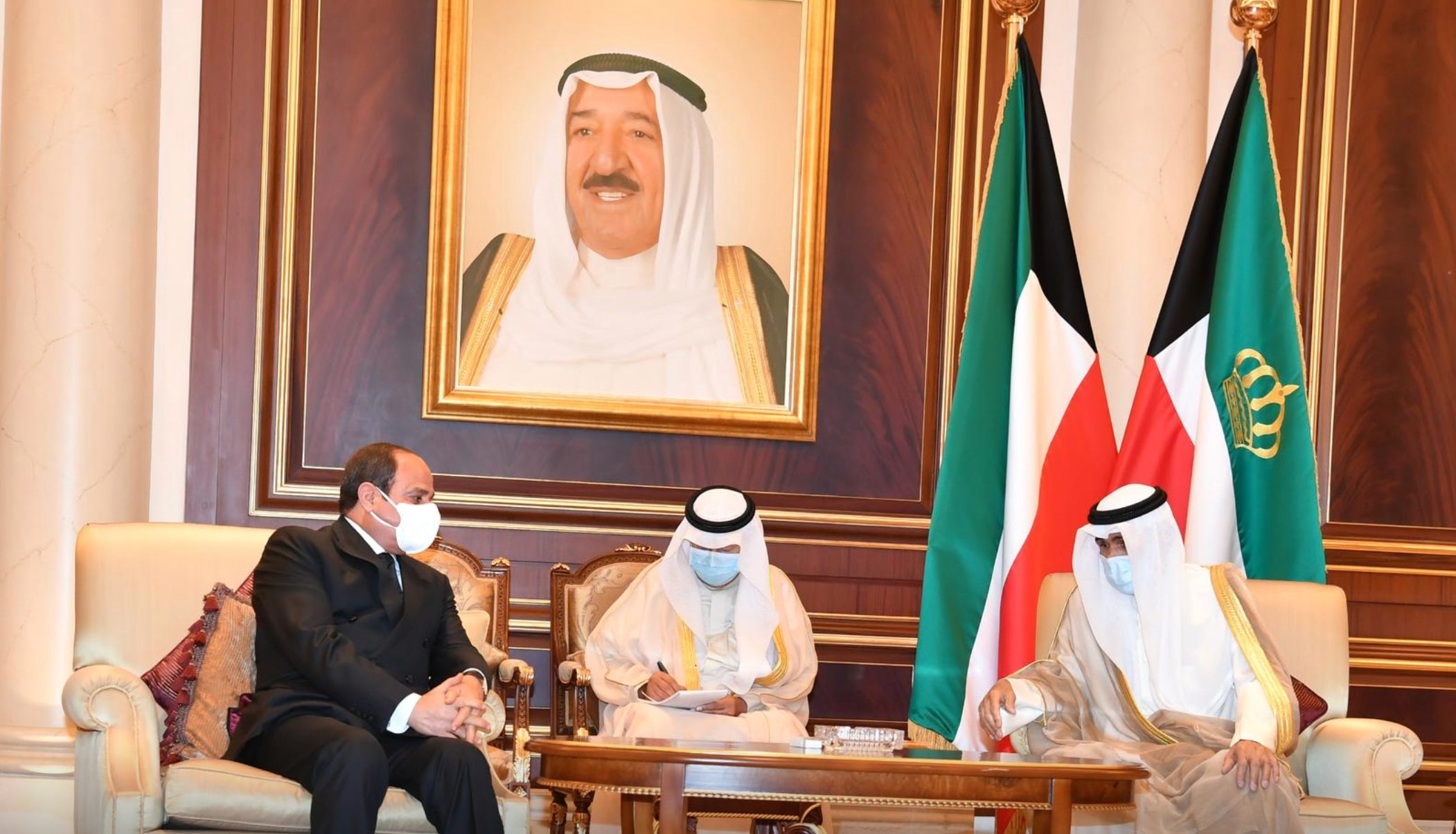 The Egyptian President Abdel Fattah al-Sisi on Saturday discussed with the Kuwaiti Minister of Foreign Affairs Ahmed Nasser al-Sabah the latest in Kuwait's endeavor to achieve unity and reconciliation between Qatar and Egypt, Saudi Arabia, Bahrain, and the UAE.
The developments come from US and Kuwait-led talks between Qatar and the quartet, who all broke diplomatic ties with Qatar back in 2017 over its alleged terrorism sponsorship and close relations with Iran.
During the meeting, Sisi expressed his appreciation and support of Kuwait's continuous effort throughout the years, starting with the work carried out by the late Emir Sheikh Sabah Al-Ahmad al-Jaber al-Sabah, and completed by his successor Sheikh Nawaf Al-Ahmad Al-Jaber Al-Sabah.
Sisi also thanked Saudi Arabia for its role in the reconciliation process.
The Egyptian president said that Arab solidarity is a foundational piece of Egypt's policy, and the country aims to achieve such solidarity through mutual respect, sincere intentions, and non-interference in internal affairs.
The Kuwaiti minister delivered a message from the country's Emir, which included a preview of Kuwaiti efforts to reach reconciliation.
The Emir expressed appreciation for the close relations between Egypt and Kuwait, and noted the strategic and pivotal role that Egypt plays in protecting Arab national security, as well as stability and development in the region.
Edited Translation from Al-Masry Al-Youm