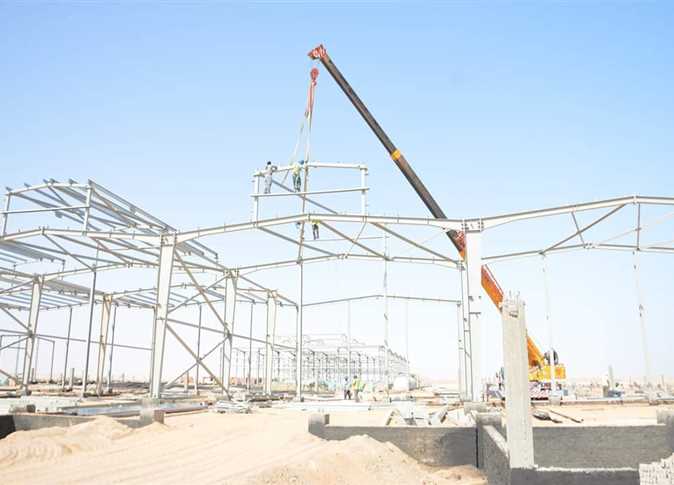 The investments of the first phase of the "Tarboul" industrial city project amounts to US$3 billion, Chairman of the Board of Directors of the GV Investment Group Egypt, Sherif Hammouda, told Al Mal newspaper.
Hammouda said that the marketing and action plan of Tarbol is proceeding according to a timetable, and is witnessing a remarkable turnout from investors.
According to Hammouda, about 350 factories are currently being established, in addition to an educational complex that includes a university and schools for technical education, on an area of ​​200,000 square metres.
Hammouda explained that the volume of investment in the urgent components in the first phase of the city amounts to $255 million.
Tarboul City is located on an area of ​​109 million square meters, and connects the governorates of Upper Egypt with the economic centers that are located in the Delta. It is planned to be established on seven phases.
Torboul City includes 12 industrial areas, including the Food Technology Valley, the automobile hub, the engineering hub, the medical center, the textile and clothing hub, the building materials city, and the chemicals and plastics city.
The city also accommodates centers of industrial production and logistics, as well as residential, commercial and social services, while providing spaces for administrative affairs, and others for various services, logistical facilities, buildings and commercial outlets.
The design of the recycling factories area has been completed, in preparation for the transfer of some of the factories located in the Mansheyet Nasser area to it.
Hammouda stated that cooperation protocols are planned with several banks with the aim of giving Tarboul City investors appropriate financing offers.