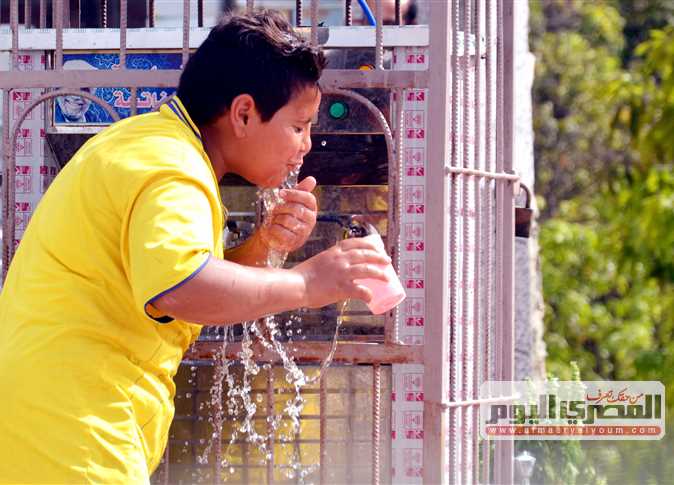 Temperatures in Egypt are expected to decrease by seven degrees starting May 22, according to Director of the Analysis and Forecasting Department at the Egyptian Meteorological Authority Mahmoud Shaheen.
High temperatures will fall to between 36C and 37C, offering relief from the heatwave currently affecting the country.
Temperatures will continue to fall during the Eid al-Fitr holiday, to between 30C and 29C during the day, Shaheen added.
Shaheen also asked people to "switch off fans and air conditioners at night starting Friday, May 22, to avoid catching a cold."
In addition, he advised people to wear a hat when going outside and to drink plenty of water during the last few days of the heatwave.
Very hot weather is expected for Thursday, with temperatures reaching 43C in several areas across Egypt.
Undersecretary for the Remote Sensing Department at the Egyptian Meteorological Authority (EMA) Iman Shaker said on Monday that temperatures will decrease again on May 23, falling to 31C, and returning to normal levels shortly after.
Shaker also noted that thunderstorms and heavy rains fell on several parts of the country on Sunday, and that rains are expected to continue to fall through May 21 in Upper Egypt, the Red Sea Mountains and South Sinai.
Winds and dust storms may also continue to be present until May 21 in several parts of the country, she added.
Edited translation from Al-Masry Al-Youm