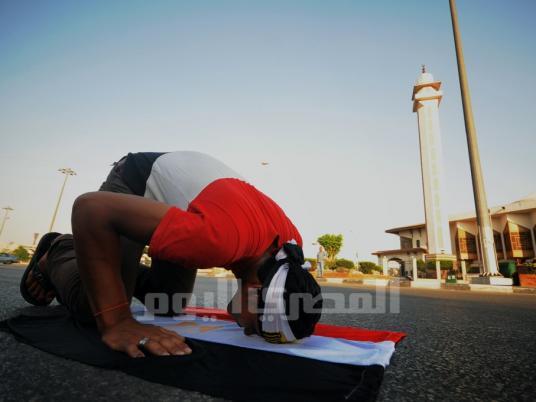 The Egyptian Foreign Affairs Ministry official spokesperson Ahmed Abu Zeid asserted on Thursday that Egypt's water security is non-negotiable, saying that it is considered a red line that no one can approach.
Abu Zeid's statements came synchronously with the visit of President Abdel Fattah Al-Sisi to Uganda, after receiving an invitation from his Ugandan counterpart Yoweri Museveni to attend the summit of the Nile Basin countries.
He further added through his twitter account that Egypt faced harsh negotiations to turn the summit into a success, stressing the importance of the summit in launching a serious dialogue on the topics of the Nile water that would hopefully bring the views of the Nile Basin countries closer together.
The negotiations that are currently taking place in Uganda between Nile basin countries are aiming to decrease the negative impact of the Ethiopian Grand Ethiopian Renaissance Dam 'GERD' on the water security of countries such as Egypt and Sudan.
In 2011, Ethiopia started construction on the Renaissance Dam over the Blue Nile River, one of the major sources of the water that forms the River Nile downstream.
The dam is expected to be ready by 2017. Ethiopians see it as is a great national project and a means of overcoming poverty.
Egypt fears the dam will affect its historic Nile water share of 55 billion square meters, which it has had access to since the historic 1959 agreement with Sudan. Ethiopia, meanwhile, has reassured Cairo that its water share will not be affected.