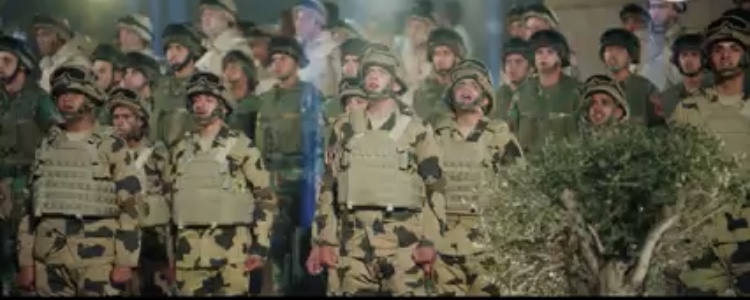 The "Ehna Mesh Beto' Hedad" (We Are Not Mourning) song, performed by the stars of "Al-Ikhtiyar" (The Choice) series in its first and second seasons, has recorded more than 3.5 million views within 12 hours of its broadcast on Facebook.
The clip of the song includes all the stars from the first and second season of the show, including Amir Karara, Karim Abdel Aziz, Ahmed Mekki, Iyad Nassar, Bushra, Ahmed Wafik, Asmaa Aboul Yazid, Enjy al-Muqaddem, and others.
The song begins with President Abdel Fattah al-Sisi's famous quote on unity, "Let you Egyptians be upon the heart of one man."
The song is written by Ahmed Raoul, composed by Ahmed Gamal, arranged by Yahya Youssef, and directed by Ahmed al-Morsy.
Edited translation from Al-Masry Al-Youm