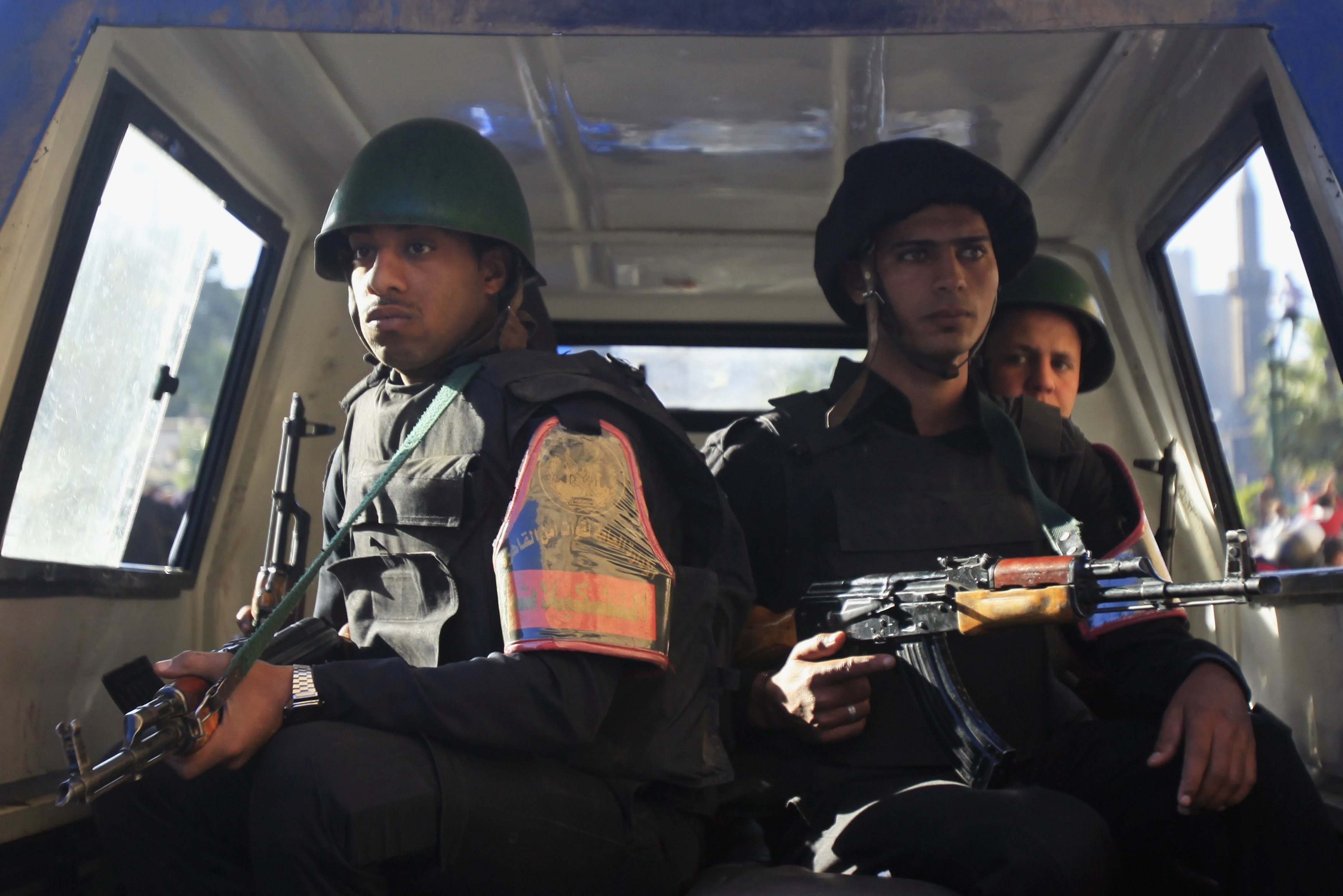 Eight policemen were shot dead by masked gunmen in Helwan early on Sunday, according to a source from Cairo Security Department, in an attack that was later claimed by two separate Islamist groups.
The victims were traveling in a white mini-bus when gunmen dismounted from a pick-up truck, stopped the unmarked police vehicle and opened fire. The policeman, who were in plain clothes, were on their way to take part in the arrest of some criminals, said the source.
The Islamic State (IS) group issues a statement claiming the attack, saying it was in response to the imprisonment of women.
"The attack resulted in killing all eight apostate police officers. Thanks to God, the Jihadists were able to seize the killed officers' weapons and returned safely," said the statement.
The attack was also claimed by the "Popular Resistance" movement, the affiliations of which are not known.
Cairo Security Chief Khaled Abdel Aal and other senior officials from the department headed to the scene of the incident to oversee investigations.
Checkpoints were set up on roads leading out of Helwan and security troops have been deployed to the area as the hunt of the gunmen continues.
In a phone call to a television talk-show, Osama Abu Nab, brother of victim Saber Abu Nab, said that his brother's death must be avenged.
"What we want is justice for my brother, the martyr," he said.
Speaking on the Dream 2 television channel, Abu Nab said that his brother was 32-years old and that his wife fell unconscious on hearing the sad news.
In a statement on Sunday, the Interior Ministry said, "As the security troops wearing plain clothes from Helwan police station were inspecting the security situation, four masked gunmen dismounted from a truck in front of the microbus. They open fire at the police using automatic weapons and then escaped."
The eight victims are: Mohamed Mohamed Hamed, Adel Mostafa Mohamed, Ahmed Hamed Mahmoud, Alaa Eid Hussein, Saber abu Nab, Ahmed Marzouq Tammam, Dawoud Aziz Farag, and Ahmed Ibrahim Abdellah, according to the statement.
"Security troops are combing the area and making all efforts to arrest the criminals. All legal measures have been taken," he added.
Edited translation from Al-Masry Al-Youm