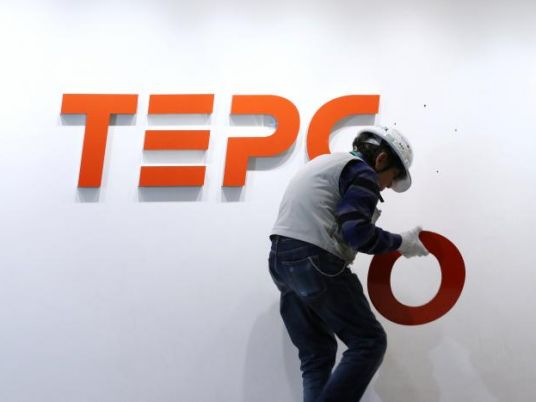 The election of an anti-nuclear governor in a region north of Tokyo further challenges Prime Minister Shinzo Abe's energy policy and could mean Japan continues to rely on coal-fired electricity, rejecting renewed investment in nuclear power since the Fukushima nuclear disaster.
Ryuichi Yoneyama, a political outsider, became governor of Niigata prefecture on Sunday on the basis of his vow to keep a nuclear power plant located there shut.
The plant, the Kashiwazaki-Kariwa nuclear power station, is the world's largest and its restart was crucial to owner Tokyo Electric Power Co's rebound from the aftermath of the 2011 Fukushima nuclear disaster. Japan's nuclear industry is still reeling from court orders halting two reactors earlier this year.
Yoneyama's election also means Japan will keep using record levels of carbon-emitting coal to produce electricity despite committing to cut emissions under the Paris climate change accord signed last year.
This latest setback for nuclear power leaves Abe's energy policy to boost nuclear usage while also raising the amount of renewable energy to meet emissions targets nearly in tatters. And, more than five years after Fukushima, the path to restarting Japan's 40 idled nuclear plants seems no more clearer.
"Kashiwazaki-Kariwa is of course very symbolic for a lot of people," said Andrew DeWit, a professor of public policy at Rikkyo University. "The sad fact is that without some nuclear restarts Japan is going to burn more coal and that's not sustainable. Climate change has become a much bigger threat since March 2011."
Kashiwazaki-Kariwa was hit by fires and radiation leaks after an earthquake nearby in 2007 earthquake in a disaster that prefigured the Fukushima calamity and Tepco's bungled response.
Niigata voters opposed restarting the plant by 73 percent to 27 percent, according to an NHK exit poll on Sunday.
Yoneyama is the second prefectural governor elected this year on an anti-nuclear platform. He won on a promise to continue the policy of preventing a Kashiwazaki-Kariwa restart unless Tepco provides a fuller explanation of the Fukushima disaster.
In July, Satoshi Mitazono was elected governor of Kagoshima prefecture on the southern island of Kyushu where one of the country's only two operating reactors is running. He urged the plant be shut down for safety checks.
A reactor at the Sendai nuclear station in Kagoshima was the first to restart under rules introduced since the Fukushima disaster. It was idled for regular maintenance earlier this month.
Prefectural chiefs do not have the legal authority to prevent restarts but their agreement is usually required before a plant can resume operations. Public scepticism toward nuclear energy since Fukushima means that approval cannot be taken for granted.
In March, a court ordered Kansai Electric Power to halt two reactors at its Takahama station west of Tokyo, the first time operating units have been shut by judicial order in Japan. An appeal to overturn the order was rejected in June.
The government on Monday said it was committed to its policy of backing restarts of units that past new safety rules, while also promoting renewables and burning more coal and natural gas.
"If the (regulator) finds reactors are in line with their standards, we will respect that opinion and, while working for the understanding of local residents, we will restart the reactors. There is no change in that," Chief Cabinet Secretary Yoshihide Suga told reporters on Monday.
Tepco shares closed down 7.9 percent at 385 yen ($3.74) a share while the broader Nikkei 225 index was up 0.3 percent.