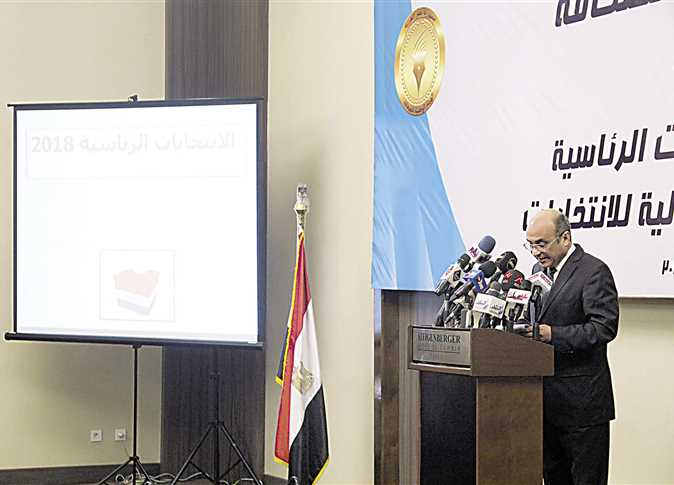 Egypt's Minister of Parliamentary Affairs Omar Marwan said Saturday that those who call for boycotting the upcoming presidential elections have no influence among the Egyptian public.
During a press conference at the National Press Organization, Marwan called on Egyptians to cast their votes in the presidential elections.
He added that the National Election Authority (NEA) is not affiliated with any institution and is exclusively concerned with the conduct of the elections, in order to ensure the criteria for transparent and fair polls.
Head of NEA Lashin Ibrahim said that the democratic climate requires the availability of information to citizens.
Ibrahim stressed that the role of the press in covering the presidential elections is not limited to voting and counting only, but stretches to the objective coverage of the competing parties without taking a stance for or against anyone.
He added that progress will come only through what he called "truthful journalism".
Egypt's prosecution said on February 6 it is investigating two cases submitted by an independent lawyer against the leaders of the Civil Democratic Movement, which has called for the boycott of the elections.
The movement, which includes seven parties and 150 public figures, announced last month their boycott of the presidential race and called on all Egyptians to respond to the campaign "Khalik fel Bait" (Stay at home) and not participate in what it called "the electoral comic play."
Lawyer Mohamed Hamid Salem, who filed the two cases, accused the movement's leaders of inciting and agitating against the state and undermining national security in an attempt to overthrow the regime.
Egypt's presidential elections are scheduled to be held March 26-28 and will see sitting President Abdel Fattah al-Sisi compete for a second term in office against the pro-Sisi candidate and Ghad Party head Mousa Mostafa Mousa.
Edited translation from Al-Masry Al-Youm