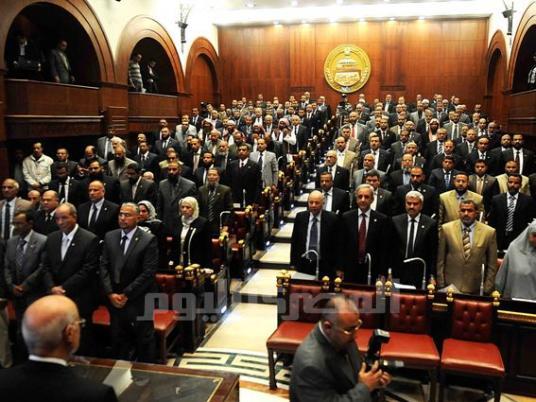 Islamist lawmakers in the Shura Council are set to propose a series of legislation that would regulate the upcoming elections of the House of Representatives as well as the work of some pivotal institution such as the Constitutional Court.
Adel Afifiy, chairman of Asala Party, a Salafi group, stressed that priority should be given to laws banning protests in vital areas, such as Tahrir Square. He said that Islamist legislators in the Shura Council will work on laws serving Islamist parties and granting their candidates more electoral ground in the upcoming elections for the House of Representatives (previously the People's Assembly).
On Sunday, news outlets had circulated a 26-article draft bill that would restrict demonstrations to certain hours and require organizers to notify authorities in advance of a protest. Both a lawmaker from the Shura Council committees alleged to have drafted the legislation the FJP denied responsibility for the bill.
Saad Omara, from the Muslim Brotherhood's Freedom and Justice Party's Shura bloc, said the council would essentially discusswhat it deems inevitable bills, including drafts amending the council's regulation in a way that empowers it with the legislative authority stipulated in the new constitution. Omara said that law has to be approved for the council to fulfill its legislative function.
According to Omara, a law governing Supreme Constitutional Court cases also must be amended so that the court rules on the constitutionality of bills before, rather than after, they are passed into law.
He said the council would also handle the law regulating lower house elections, which is expected to come out of government-sponsored national dialogue meetings. Among the proposals is a mixed candidacy system, with two thirds of seats contested through list-based nominations and one third reserved for candidates running off the party lists.
Salah Abdel Maaboud, a member of the supreme board at the Salafi-oriented Nour Party, said there are also proposals to amend the delineation of electoral districts.
Despite the limited time available for passing laws, parties are eager to approve a national maximum and minimum wage, Omara said.
Edited translation from Al-Masry Al-Youm