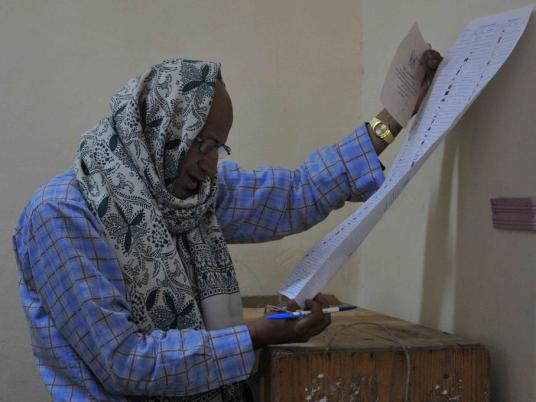 About 15 political parties are guaranteed representation in Egypt's lower house of parliament, said Yousry Abdel Karim, head of the High Judicial Elections Commission's technical bureau on Friday.
Around 27 political parties contested elections for the People's Assembly, in which two-thirds of the seats have been allocated for candidates running on party lists and one-third to candidates running as individuals. The list-based system is widely seen as favoring political parties.
Abdel Karim said 15 parties succeeded in garnering the minimum 0.5 of the nationwide vote necessary to be represented in the parliament.
The elections official was defiant over previous court rulings that had challenged the results of elections in some constituencies. That final election results did not change in the constituencies where courts ordered new elections is a "strong and appropriate payback against administrative court rulings, proving that the High Judicial Elections Commission carried out its duties optimally," he said.
Abdel Karim noted that 17 constituencies, both single-winner and list-based, re-conducted elections across the country.
People's Assembly elections began on 28 November and concluded on 11 January, though they have continued in some constituencies where court rulings annulled or canceled results and ordered elections re-held.
The elections commission is scheduled to officially announce the final results of the elections in a press conference Saturday.
The Muslim Brotherhood's Freedom and Justice Party and Salafi-led Nour Party won the most and second-most number of seats in the elections, respectively.