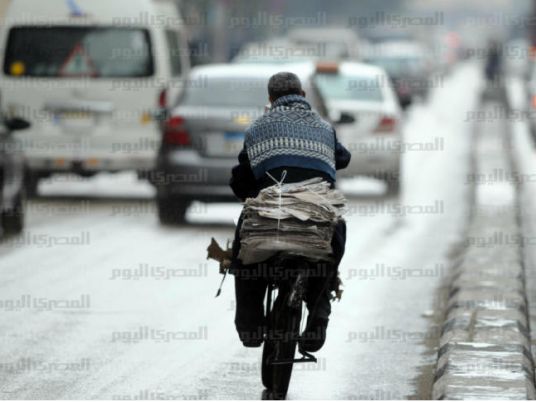 The Egyptian Meteorological Authority warned on Monday that unstable weather will hit the country on Wednesday
The country will come under trough that will lead to lower temperatures, wind activity and rain of varying intensities.
A member of the EMA's media office, Manar Ghanem said that an air depression is expected to affect the upper layers of the atmosphere, coinciding with an air depression on the surface of the Mediterranean Sea.
As a result, temperatures will drop and this will lead to a state of weather fluctuations.
The return of rainfall is therefore predicted on the northern coasts and Lower Egypt governorates.
Ghanem stressed that wind activity is also expected in most of the governorates across Egypt, and temperatures will fall by 2C to 4C degrees.
The highest recorded temperature in Cairo on Tuesday is 22C, and is expected to reach 18C on Wednesday, with a decrease of 4C degrees.
She pointed out that the trough, which leads to rapid weather fluctuations over Wednesday and Thursday, will cause rains on the northern coasts and Lower Egypt governorates, accompanied by a disruption to the maritime navigation in the Mediterranean Sea.
Ghanem explained that the chances of rain falling on Egypt on Monday and Tuesday, will disappear, and only weak chances remain in the far west of the country on Tuesday.
She added that chances of rainfall of varying intensity will return on Wednesday, coinciding with the state of weather fluctuations that Egypt is scheduled to witness on Wednesday.