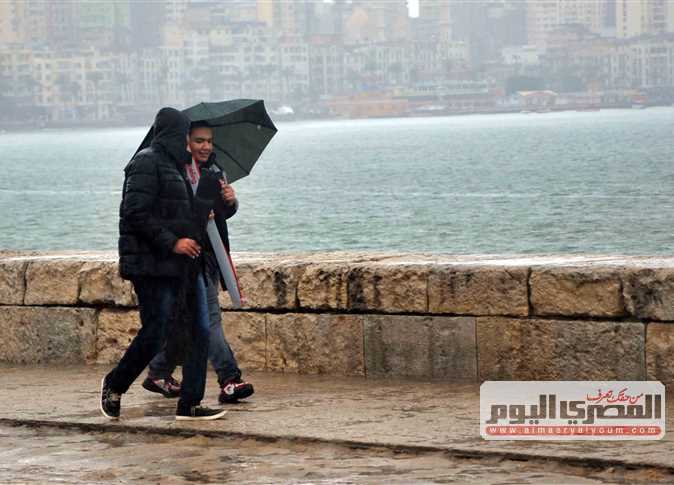 Residents of central Egypt, its coastal cities, and the Nile Delta region should expect a fair amount of rain coupled with strong winds this weekend, according to the Egyptian Meteorological Association (EMA).
A heavy downpour will cover cities along the Mediterranean on Friday and Saturday, including Alexandria, Matrouh, Salloum, Port Said, Al Arish, and Damietta.
The Nile Delta region will witness moderate to heavy rains across Kafr El Sheikh, Beheira, Dakahlia, Gharbia, Sharkia and Menoufia governorates.
Moderate rain is expected in the canal cities and those lying south of the Red Sea Mountains, including Halayeb, Shalateen, and Ras Banas.
Fayoum, Beni Suef, and Minya will get some light rain on Friday.
The EMA asked residents of these cities to take all necessary precautions in the case of severe flooding after the rain.
Excessive rainfall in northern Egypt this year has led to flooding, school closures, and property damage.
High temperatures on Friday:
Cairo: 23C
Alexandria: 21C
Matrouh: 19C
Sharm el-Sheikh: 28C
Minya: 25C
Hurghada: 29C
Luxor: 26C
Aswan: 28C
High temperatures on Saturday:
Cairo: 22C
Alexandria: 22C
Matrouh: 21C
Sharm el-Sheikh: 25C
Minya: 23C
Hurghada: 27C
Luxor: 24C
Aswan: 26C
Edited translation from Al-Masry Al-Youm