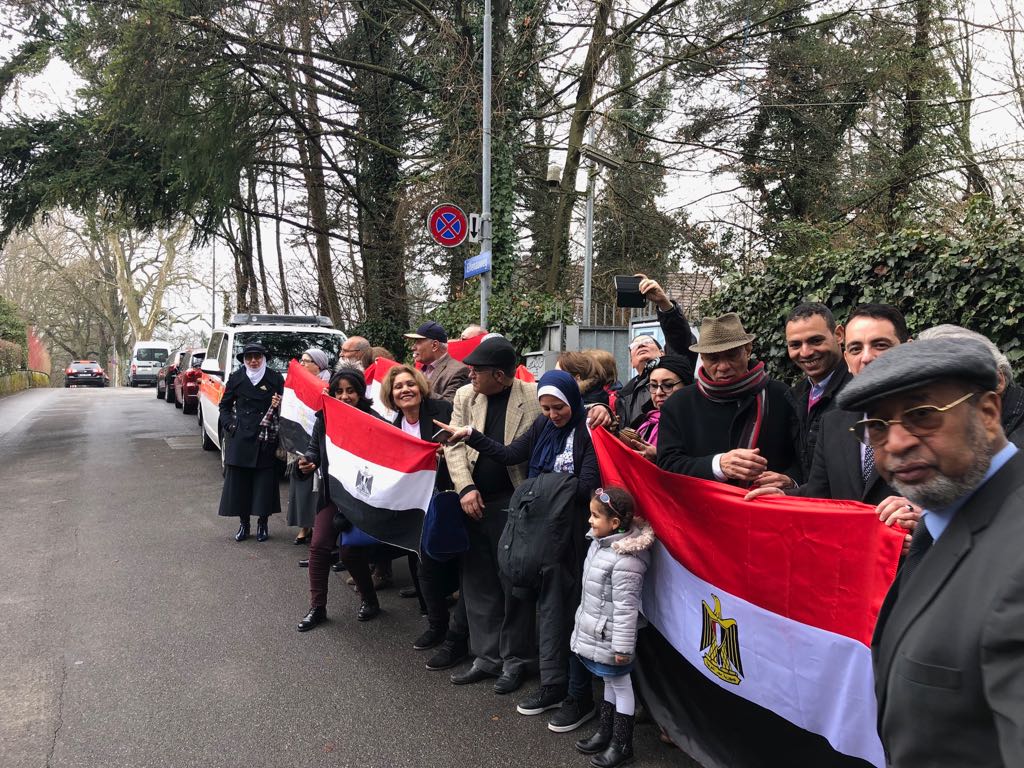 Minister of State for Emigration Soha Gendi stressed on Monday the importance of communicating with Egyptian expatriates to get to know them and their needs.
This came during the minister's meeting with Bishop of the Diocese of Ottawa, Montreal, and Eastern Canada Anba Boulos, the Emigration Ministry said in a statement.
The meeting took up the conditions of the Egyptian community in Canada and bilateral coordination and cooperation to serve them.
During the meeting, she expressed her keenness on opening new horizons of cooperation with Al-Azhar and the Egyptian Church, in cooperation with the Egyptian embassies and consulates in all countries, to link Egyptians living abroad with their homeland.
She pointed out to the initiative that she launched under the title "An hour with the minister" to meet with the Egyptian communities around the world to listen to their views and suggestions.
The minister started the initiative with a meeting with the Egyptian community in Canada, she further noted.
The Emigration Ministry also organized programs for the second and third generation of Egyptians living abroad, in addition to the national projects that link them with their homeland, Gendi said, citing the 3rd edition of Logos Coptic Youth Forum, which was held under the sponsorship of the Emigration Ministry and the Coptic Orthodox Church in the New Alamein city.
The minister also underlined the dialogue session – which was organized by the Emigration Ministry as part of activities of the 27th UN Climate Summit (COP27) in Sharm El Sheikh city – included six Egyptian expatriates.
For his part, Anba Boulos said that the Egyptian community in Canada has many experiences in all fields that serve their country, adding that they organize visits for pediatric spine surgeons to the neediest villages in Upper Egypt.
A group of youth also taught English and French to young people and children in Upper Egypt, he added.