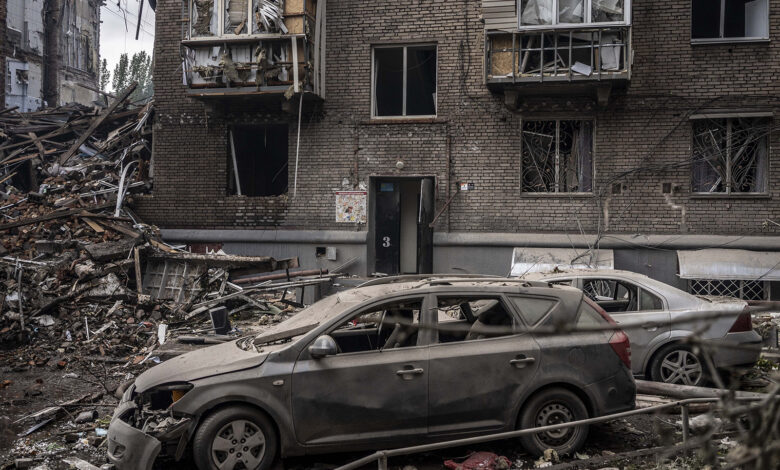 The Russian-occupied city of Enerhodar in southeastern Ukraine is facing power and water outages due to shelling overnight, Mayor Dmytro Orlov said in a Telegram post Wednesday.
"At night, Enerhodar came under fire again. The city is partially without electricity and water. The shelling, first of the industrial zone, and then of the city itself, began around midnight and did not stop in the morning," Orlov said.
"There are reports of damage to one of the substations, as well as to the building of the executive committee of the city council," he continued, adding there was no information regarding potential casualties yet.
The city sits on the south bank of the Dnipro River, near the Russian-occupied Zaporizhzhia nuclear power plant.
Some context: Ukraine has been facing a wide assault on critical infrastructure and power sources from Russian forces this week.
On Tuesday, the Russian Defense Ministry confirmed the country's military had targeted "energy systems" in Ukraine.
Ukrainian President Volodymyr Zelensky said that as of Tuesday, 30% of the country's power stations have been destroyed since October 10, contributing to "massive blackouts" across the country.