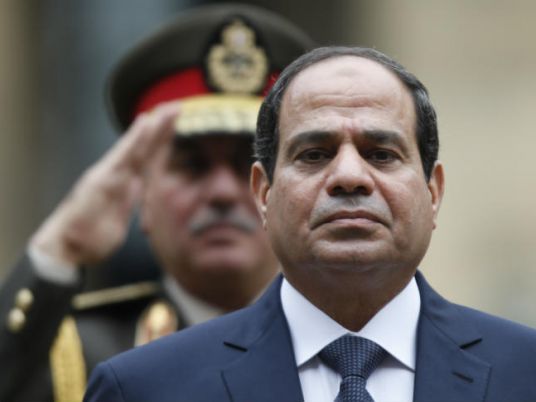 President Abdel Fattah al-Sisi said it is unlikely mass death sentences handed down to members of the outlawed Muslim Brotherhood will be implemented.
Speaking in
an interview with the BBC
ahead of his visit to London Wednesday, Sisi said the sentences issued over charges of violence, murder and terrorism will most likely not be enforced "either because they were convicted in absentia or due to the appeals process."
Hundreds, including senior Brotherhood members and supporters of former President Mohamed Morsi, have been sentenced to death and various prison terms while thousands remain incarcerated over terrorism and violence charges since Morsi's ouster in 2013.
The international community and human rights groups have condemned the Egyptian judiciary's mass death sentences, pressing instead for fair trials.
Although Egypt banned the Brotherhood as a terrorist group months after Morsi's removal, Sisi, when asked whether the group's members could be part of the future political scene, said "they are part of Egypt and so the Egyptian people must decide what role they can play."