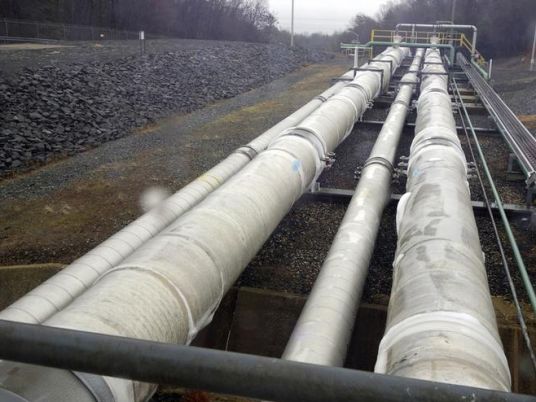 Egypt's ongoing cooperation with Italian oil company Eni in developing the "supergiant" Zohr gas field is so important that it transcends political differences and tensions between nations, according to a senior Egyptian oil official.
Speaking to Al-Masry Al-Youm, Tamer Abu Bakr, chairman of the Petroleum Industries Chamber at the Federation of Industries, said that the fate of the the Zohr project, which is the largest economic project in the history of Egyptian-Italian relations, is immune to the political fall-out over the murder of an Italian student in Cairo in February.
Egypt and Italy have been at loggerheads since the body of PhD student Giulio Regeni was found by a roadside in Cairo on February 3 bearing the signs of torture. After months of disagreement over the conduct of investigations into his death, the Italian parliament voted last week to halt supplies of spare parts for F-16 fighter jets to Egypt, a move that Egypt said could harm biltateral co-operation in a number of miltiary and security fields.
However, according to Abu Bar, Egypt is keen to avoid harming co-operation with Eni on the Zohr project, because to do so would cause foreign investors to lose confidence in the petroleum sector in Egypt. Economic relations, especially in the field of energy, should be immune to any political tensions, he said.
Eni is also keen to continue with the Zorh project, as well as similar projects in Egypt, said the official, since it brings great financial rewards at a time of concern over its financial health. The company is committed to repaying bank loans used in the completion of exploration work, Abu Bakr pointed out.
The Zohr gas field was discovered by Eni in August 2015, and it was quickly declared to be the largest ever natural gas find in the Mediterranean, with gas reserve of up to 30 trillion cubic feet.
The company was granted the development lease in early 2016, with production due to start in 2017. The company aims to produce 500,000 barrels of oil equivalent per day by 2019, and Egypt hopes the gas supplies will help transform the nation into a key regional hub for gas supplies.
The Zohr discovery in 2015 was a relief to the Egyptian government, which had been facing a major energy crisis that resulted in power blackouts. Eni further assisted Egypt's search for reliable energy sources last month with another offshore discovery, this time in the Nile Delta.
Eni is due to pump 13 billion euros into the Zohr project over the next few years, a massive investment that many see also as a massive risk, given the ongoing political tensions surrounding Egypt.
In order to reduce the risk and improve its financial standing, Eni seems likely to sell part of its share in the Zohr concession.
According to a Financial Times report, Eni's chief executive Claudio Descalzi, says the company has received several expressions of interest in purchasing a share, and it may complete a deal by 2017.
With a possible 20 percent stake up for sale, Eni could manage to reassure investors that it is able to meet its financial targets, which include disposing of 7 billion euros in assets by 2019.
In an interview with the FT, Mr Dscalzi said that there were "a lot of entities interested" in buying a share in the Zohr deal, although he did not mention any names.
Like many other oil companies, Eni has suffered due to the drop in oil prices since mid-2014 and is under pressure to cut costs and improve the bottom line. In 2014, the company recorded a profit of 1.3 billion euros, but this turned into a net loss of 8.8 billion euros in 2015, according to the FT report.
Selling a stake in Zohr could help it cover the massive costs of development and production.
On Thursday, Eni's subsidiary Saipem announced that it had won the engineering, procurement, construction and installation (EPCI) contract for Zohr. In a press release, the company's CEO Stefano CAo said, "We are very pleased to have been selected for the important objective of delivering first gas from Zohr before the end of 2017."
Edited translation from Al-Masry Al-Youm