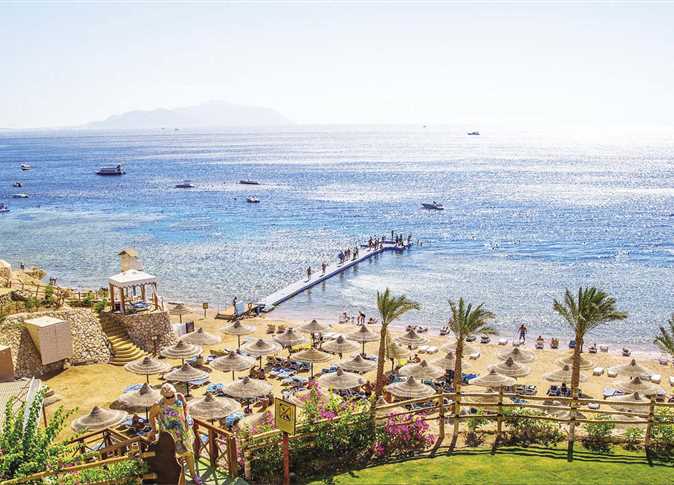 The Egyptian Environment Minister, Yasmine Fouad, said that the COP27 conference will be held under the slogan "Together towards Implementation", because confronting climate change requires solidarity and joint efforts and not just individual efforts.
During her participation in the conference organized by the United Nations Economic Commission for Europe in cooperation with the United Nations Industrial Development Organization (UNIDO), Fouad indicated that COP27 conference will seek to integrate all parties in this conference, especially the United Nations organizations.
The government and private sector, civil society, youth and women in particular.
She added that the conference comes at a very important time, not only because climate change greatly affects all countries of the world, but because it comes at a time when the world is recovering from the global pandemic COVID-19, and this increases the challenges ahead.
The Environment Minister explained that the COP27 conference is an implementation conference and a word of implementation means that all decisions, pledges and outputs of the COP26 Glasgow conference will be implemented, pointing to the 1.5°C target, and the need for the private sector's commitment to maintain this goal, with the need to commit to providing the necessary funding to implement these goals.
Fouad added that the real challenge is how to facilitate access to financing, not just providing financing, with how to enable existing partners and participants to understand the concept of sustainability and how to allow them to benefit and access this financing.
She indicated that Egypt will manage the COP27 conference through a set of side events that will be addressed on several separate days, such as a day for financing, a day for adaptation, a day for water, and another day for decarbonization.
There will also be a gender day during which the focus will be on the role of women in making a fundamental change in the issue of climate change, as women are the first to pay the price for these risks, which can lose their profession such as small farmers and fishermen.
She stressed that women will contribute to advancing the climate change agenda through financing, technology and capacity building, because without the availability of these tools and the provision of necessary skills, especially for developing countries, implementation will not be possible.