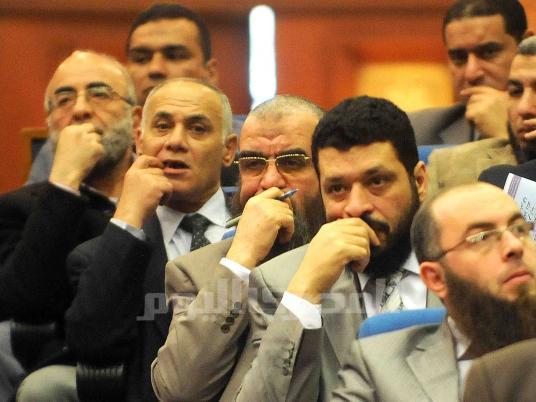 Essam al-Erian has been selected as the leader of the majority in the Shura Council, replacing Ali Fath al-Bab, sources told Al-Masry Al-Youm on Thursday.
Erian, vice president of the Freedom and Justice Party and President Mohamed Morsy's adviser, was selected by the FJP's palriamentary body. Sources said that although Fath al-Bab was doing well, Erian's parliamentary experience and his role in the drafting of the new Constitution make him more eligible to lead the majority.
The head of the council's legislative committee should be a legal expert, such as Hussein Hassaan or Gamal Gibril, the sources said. The Freedom and Justice Party would not insist on one if its members heading up that committee, they added.
Under the new Constitution, which was passed by 64 percent in the national referendum, the Shura Council — the upper house of Parliament — will hold legislative powers until the House of Representatives — the lower chamber — is elected in the next two months.
The Muslim Brotherhood and other Islamist parties occupy the majority of seats on the council.
Edited translation from Al-Masry Al-Youm