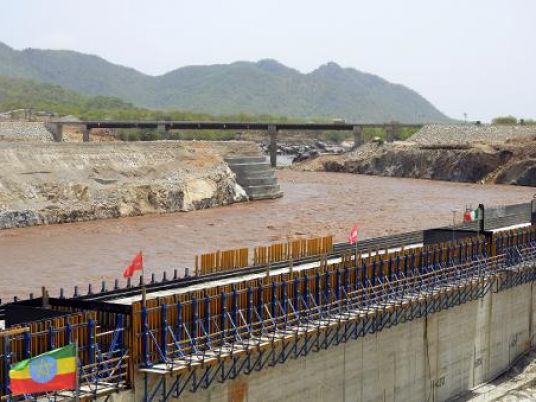 Ethiopia said Friday it had completed 35.8 percent of construction at its Renaissance Dam.
The announcement comes just weeks before Ethiopia is set to resume negotiations in Sudan with Egypt, which opposes the project.
Egypt fears the Dam will diminish the flow of Nile water to its cities and has urged Ethiopia to conduct more joint studies on the project.
An official at Ethiopia's national council, which supervises the project, was quoted by Anadolu Agency as saying that his country "is working hard to finish the project on time."
"There is no shortage in funding and the Italian company running the project has confirmed this," the official added.
The Dam is scheduled to be ready by April 2017.
Edited translation from Anadolu Agency