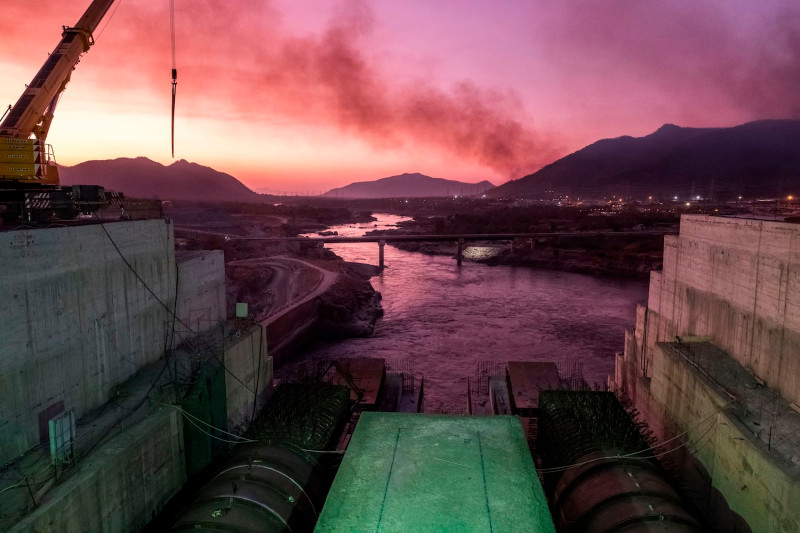 The Ethiopian Foreign Ministry on Wednesday said that it is "ready to negotiate in good faith" to reach an agreement with Egypt and Sudan regarding the contentious Grand Ethiopian Renaissance Dam.
"Ethiopia believes in continuing the negotiations in a positive spirit through the African Union headed by the Democratic Republic of the Congo," said Ethiopian Foreign Ministry spokesperson Dina Mufti.
The Ethiopian comment comes after the foreign ministers of Egypt and Sudan on Tuesday implored Ethiopia to show goodwill and engage in an effective negotiation process to reach a binding agreement on filling and operating the dam.
Sudan proposed last month to form an international quartet to oversee GERD negotiations.
Under the supervision of Congolese President Félix Tshisekedi, the African Union, United States, European Union, and United Nations are the four entities proposed by Sudan to mediate negotiations.
Sudan has warned that filling the dam without reaching a tripartite agreement would compromise the safety of the Sudanese Roseires Dam and endanger the lives of millions of people who live in the surrounding area.
The Roseires Dam is located roughly 40 km from the site of the GERD.
The three parties have held several rounds of negotiations over the past years, but have ultimately failed to reach an agreement.
The construction of the dam, which began in 2011, is considered to be one of Egypt's most serious water issues.
Egypt, which relies considerably on freshwater from the Nile, has voiced fears that the GERD would negatively impact the country's water supply, and has insisted that measures be put in place to protect downstream countries in case of drought during the dam's filling process.
Ethiopia, on the other hand, has stressed the importance of the project to bolster its economy, where more than half of the population currently lives without access to electricity.