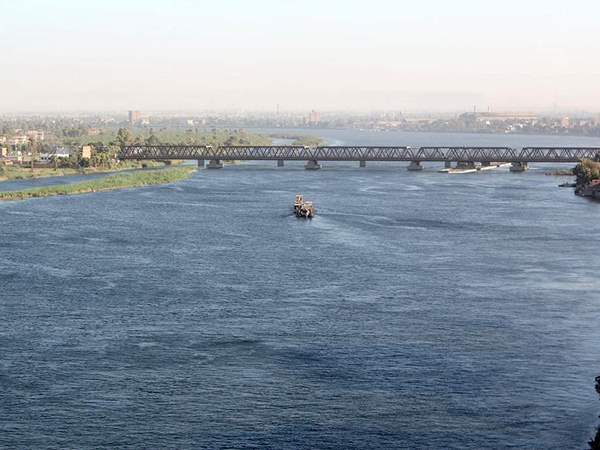 Egypt's Ministry of Irrigation on Monday issued a statement clarifying the details of the last day of the Ethiopian Renaissance Dam negotiations, which showed that disagreements between the three countries persist.

The ministry said: "Today, July 13, 2020, concluded the 11-day-long talks on the Ethiopian Renaissance Dam, which took place under the auspices of the African Union and in the presence of water ministers and other representatives from the three countries, as well as observers, with the aim of discussing an agreement to fill and operate the Renaissance Dam."
"Meetings of technical and legal committees from the three countries were held today with the aim of reaching agreements about contentious points in the two tracks, followed by a meeting of water ministers, during which the discussions of the technical and legal committees were reviewed. This reflected ongoing disagreement on the main issues regarding the rules for filling and operating the Renaissance Dam."
At the end of the meeting, the ministers agreed that each country will submit its final report on the path of negotiations to South Africa on Tuesday, as the current president of the African Union is preparing to hold a mini-African summit, the statement added.
On Friday, July 10, two meetings were held in parallel for technical and legal teams from the three countries, in an attempt to bridge views regarding contentious points on both tracks.
During the Technical Committee's meeting, Egypt put forward several alternatives, in an effort to bring views closer regarding the measures to be implemented during drought seasons, in addition to rules governing annual operating and filling.
It was then that Ethiopia suggested postponing the settlement due to disagreements regarding current negotiations, and instead referring these issues to a technical committee formed under the agreement to follow up the implementation of its terms.
Egypt rejected the idea, saying it was not possible to refer Egypt's concerns regarding major technical issues to a committee that would be formed after an agreement is signed.
The technical committee meeting concluded with an agreement that Ethiopia would study Egypt's proposed alternatives, with discussions to take place at the tripartite ministerial meeting to be held on Sunday, July 12.
However, no common ground has been reached in the talks between both countries regarding this matter so far.  
Edited translation from Al-Masry Al-Youm