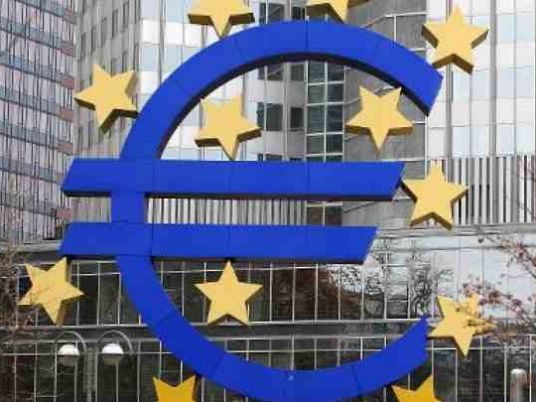 The euro hit a six-month high against the dollar on Monday while Asian shares gained and U.S. stock futures briefly touched a record high, on investor relief after centrist Emmanuel Macron comfortably won the French presidential election.
Macron's emphatic victory brought comfort to investors and European allies alike, who had been nervous about the risk of another populist upheaval, following Britain's vote to quit the EU and Donald Trump's election as U.S. president – neither of which had been predicted by pollsters or bookmakers.
European shares look set to advance, with financial spread betters expecting a 0.9 percent gain in France's CAC, up 0.8 percent in Germany's DAX and 0.4 percent higher in Britain's FTSE.
"Looking ahead towards the end of month, there appear to be few potential risk factors. 'Sell in May' may not happen this year," said Hirokazu Kabeya, chief global strategist at Daiwa Securities.
The common currency gave up gains later, with some market participants citing uncertainties on whether Macron's, rebranded La Republique En Marche, can get a parliamentary majority in elections in June, as a factor.
"We expect the focus to shift to French legislative elections in June. These will be crucial for determining Macron's ability to implement his economic program, which includes labor market reforms that would make it easier for French businesses to hire and fire," said analysts at BlackRock in a note.
Still, the relief of the centrist's victory was palpable.
The euro rose to as high as $1.1024, its highest in about six months, before stepping back to $1.0984, 0.1 percent below late U.S. levels last week.
"The uncertainty had been low in the first place so we are seeing some buy-on-rumor-sell-on-facts type of trading. But fundamentally, I don't see any changes in the euro's uptrend," said Kazushige Kaida, head of foreign exchange at State Street in Tokyo.
Earlier the common currency hit a one-year high of 124.58 yen and a five-month high of 1.08865 Swiss franc.
Easing risk aversion helped the dollar rise to a seven-week high 113.14 yen.
MSCI's broadest index of Asia-Pacific shares outside Japan added 0.8 percent, snapping a three-day losing streak.
Japan's Nikkei gained 2.3 percent to hit a near 1 1/2-year high after a five-day weekend due to the Golden Week holidays.
The S&P 500 mini futures gained 0.2 percent to hit a record high of 2,403.75 in early trade before giving up the gains to trade flat.
"Political risk in Europe has been considered as a major market theme this year. But in the Netherlands (anti-EU party leader Geert) Wilders lost in March. The French election is now out of the way," said Norihiro Fujito, senior investment strategist at Mitsubishi UFJ Morgan Stanley Securities.
"And in Germany the ruling Christian Democrats are recovering. The political risks in Europe have receded," he said.
Chancellor Angela Merkel's conservatives won a decisive victory in a vote in Germany's northern state of Schleswig-Holstein on Sunday, boosting her prospects of winning a national election in September.
Full Employment in US
Stock markets had a welcome surprise on Friday from solid U.S. employment numbers. Nonfarm payrolls surged by 211,000 last month after a paltry gain of 79,000 in March, and the unemployment rate dropped to 4.4 percent, near a 10-year low and well below the most recent Federal Reserve median forecast for full employment.
The hiring rebound supports the U.S. central bank's contention that the pedestrian 0.7 percent annualized economic growth in the first quarter was likely "transitory," and its optimism that economic activity would expand at a "moderate" pace.
The 10-year Treasury yield ticked up to 2.360 percent. And Fed fund rate futures are pricing in almost a full chance of a Fed rate hike in June.
Chinese exports and imports both missed economists' expectations in April but the markets took it in stride.
The data did little to change the perception that China's growth is likely to slow after expanding 6.9 percent in January-March as authorities step up their battle to cool the property sector and curb debt risks.
Shanghai shares dropped 0.8 percent, hitting their lowest levels since January on regulation worries.
Crude oil prices extended their rebound from Friday's five-month lows, as investors bet key producers could extend output cuts beyond an agreed June cut-off.
Saudi Arabia's OPEC governor said on Friday there was an emerging consensus among member and non-member countries on the need to extend the output-control agreement beyond June to help clear the supply glut.
Brent futures traded at $49.76 per barrel, up 66 cents or 1.3 percent.
Reporting by Hideyuki Sano; Additional reporting by Jemima Kelly in London; Editing by Sam Holmes & Shri Navaratnam; Reuters