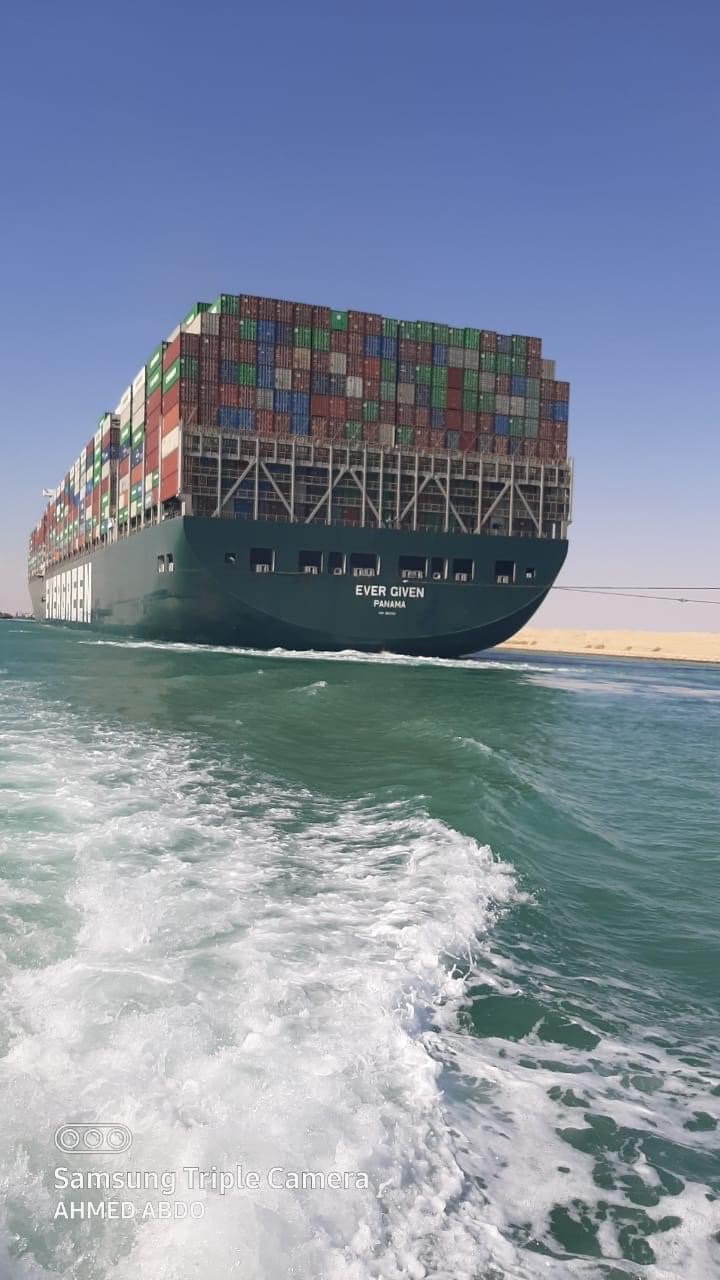 Evergreen Marine Corp, the Taiwanese operator of the cargo ship Ever Given that ran aground in the Suez Canal and caused a six-day halt on traffic, has denied responsibility for any financial losses caused by the incident. 
The company also confirmed on Thursday that it was not responsible for any transportation delays during the incident. 
In the first press statement following the incident, company president Eric Hseieh pointed out that agreement signed with customers do not guarantee arrival times for shipments.
Dozens of ships used by Evergreen, including the Ever Given, were affected by the accident, and three ships were diverted to orbit around the Cape of Good Hope, Hsieh said.
"Our risk exposure from the Ever Given incident is very low — even if there are damages, it will be covered by insurance," Hsieh said, adding that the company is not responsible for delaying the goods.
The statements come as The Suez Canal Authority, owners of goods on stranded ships, and owners of other ships ready to or have already filed compensation claims with their insurance companies.
These insurance companies can then file lawsuits against the owners of the Ever Given, who will then look to their insurers for protection.
The Japanese newspaper "Nikkei" quoted the company president as saying that Evergreen is not responsible for any financial damages resulting from the accident, turned the blame to the Japanese company that owns the ship Shoei Kisen.
Hsieh said that the accident occurred during transportatio,n so the ship owner is contractually responsible, adding: "Our company is only responsible for the shipment itself, and it is covered by the insurance company."
The Suez Canal Authority is seeking one billion dollars in compensation from the Ever Given container ship's owner company Shoei Kisen, as well as Evergreen, as a result of the dayslong disruption of the canal and the subsequent financial losses, Lieutenant-General Osama Rabie, head of the Suez Canal Authority, said.
Edited translation from Al-Masry Al-Youm