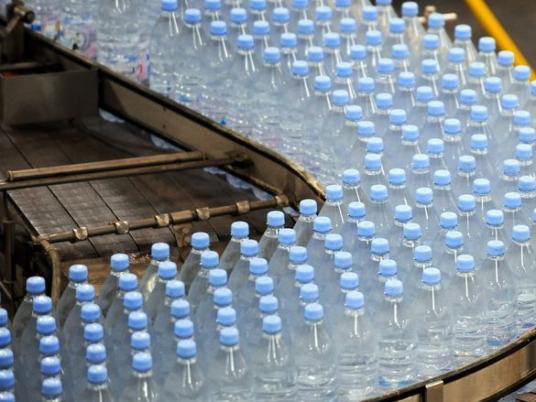 Professor Gamal Mosaed, an expert on groundwater with the Mineral Resources Authority, said that 40 percent of mineral water in Egypt is unfit for human consumption because it is taken from wells containing toxins.
He called for a review to the licenses granted to water companies in Egypt.
Mosaed told Al-Masry Al-Youm that the quality of mineral water sold abroad is very different from the bottled water in Egypt. Most places abroad, he said, add salt and calcium to the water, which helps to purify the water.
In Egypt, Mosaed said many mineral water companies depend on shallow wells that are easily polluted. He said of about 30 wells in Egypt, the worst are located in the Delta region and in the al-Sadat area. The cleanest wells, he said, are located in Siwa.
"There are particular specifications that should be set for the wells which companies depend on for drinking water, the most important of which is that the well should be more than two hundred meters deep, also, the water should be subjected to detailed analysis, and the ground of the surrounding area should be subjected to geologist analysis," he said.
Because many of Egypt's wells are less than 200 meters deep, Mosaed said that means the water of the well is too close to sanitation and irrigation water to be safe for drinking. He said water from these wells typically has dangerously high amounts of toxins such as manganese.
Mosad also accused companies of employing incompetent labs to analyze the water in order to get licensed easily. He suggested that an independent supervisory committee be formed to examine the wells in Egypt and ensure the safety of bottled water.
Edited translation from Al-Masry Al-Youm