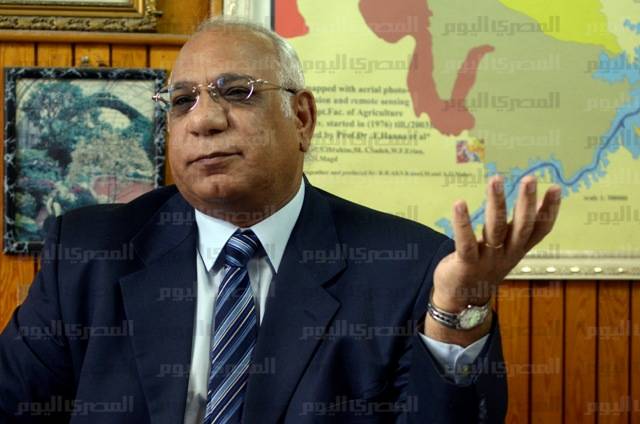 Water resources experts accused, on Thursday, Prime Minister Hesham Qandil of excluding certain experts from a government-formed committee which studied the consequences of constructing the Ethiopian Renaissance Dam.
Nader Nour Eddin, a professor of Water Resources at Cairo University's Faculty of Agriculture, said that the government excluded irrigation experts, who warned against Ethiopian dams, from the committee.
Nour Eddin accused Qandil of failing to address the dam issue. Nour Eddin added that Qandil was a member of the former Irrigation Minister Mahmoud Abou Zaid's team when Ethiopia built its first dam over the Tekeze River, which joins the Atbarah River in Sudan. The Atbarah River is a tributary of the Nile.
Water resources management expert Hesham Abdel Ghani, claimed that the Prime Minister excluded some national experts in the committee because they hold different points of view. He said that the committee does not include any expert in the field of dams.
A source at the Irrigation Ministry said that Qandil refused to seek the help of certain experts, who gave lectures a month ago at Cairo University, and who gave TV interviews warning of the negative effect of the dam.
The list of experts excluded from participating in the committee, according to the source, includes Alaa al-Zawahiri, Nasr Allam, Nader Nour Eddin and Mohamed Shawky Abdel Aal.
Edited translation from Al-Masry Al-Youm