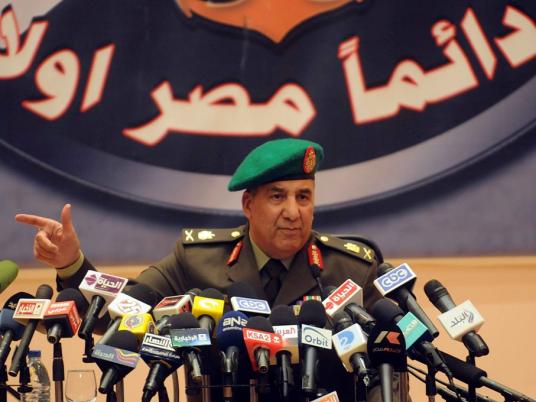 Egyptian experts have dismissed the ruling military council's warnings of a secret plot to destroy the state, calling it an attempt to scare demonstrators demanding an end to military rule.
The warning was issued against the backdrop of protesters calling for mass demonstrations to protest the council's policies and management of the country.
"Talking of secret plots reminds us of the policies of the former regime," said Emad Gad, expert at the Al-Ahram Centre for Political and Strategic Studies. "Egyptians don't want to destroy their country."
"Demonstrations are meant as pressure in order to complete the objectives of revolution," he added.
Azza Karim, professor of sociology at the National Center for Social and Criminal Studies, said the military council is responsible for the current wave of protests.
"The military council failed to achieve the demands of the revolution," she said, urging the council to hand over power to civilian authorities as soon as possible.
On Wednesday, the military council alleged on Facebook the existence of a plan to provoke the army and later criticize it, and called on the revolutionary youths to protect their peaceful demonstrations from infiltration.
The statement came hours after the Middle East News Agency quoted an unnamed senior official as warning of a plot to create chaos and foment civil war between the people and the armed forces.
The official said security services had identified contacts between "internal and foreign elements" intending to stage a peaceful demonstration on 25 January, and then provoke the army and police to clash with demonstrators.
Translated from Al-Masry Al-Youm