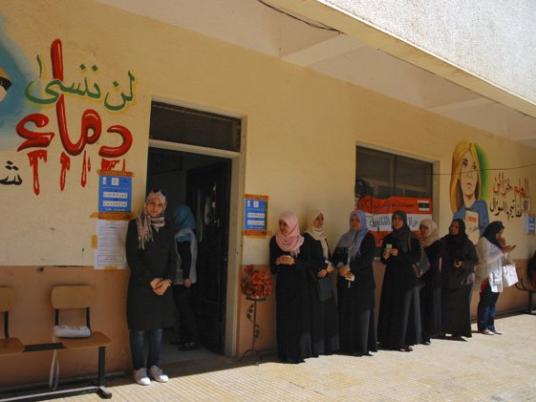 The United States and Italy on Sunday led an international diplomatic push to get Libya's warring factions to sign a deal to form a unity government, hoping it will stop the spread of Islamic State militancy in the North African country.
US Secretary of State John Kerry and his Italian counterpart, Paolo Gentiloni, flanked by United Nation's envoy Martin Kobler and 18 delegates began a meeting to press the Libyan camps to move forward after a year of UN talks.
Delegations from Libya's two rival governments last week agreed to December 16 as a date to sign the deal, but opponents are resisting. Past deadlines have slipped while wide areas of the large oil-producing country splintered into fiefs of rival armed factions.
A senior State Department official, speaking on condition of anonymity, said the one-day meeting would endorse the Libyan agreement, hoping it would give Libyans confidence to move ahead knowing they had the support of the international community.
"Libyans wanted to know that if they took this step the international community would support them on it," the official told reporters.
The agreement would allow a new Libyan government to ask for international military assistance to fight Islamic State's growing presence, which has mushroomed since a West-backed rebellion toppled Muammar Gaddafi four years ago.
"Libyans want to fight back, they want international help in fighting back," the official said. "That is up to the Libyans, ultimately, but we expect that they will do so, and the outsiders will then help with training and equipping in appropriate ways."
With Libya less than 300 km (190 miles) across the Mediterranean Sea, Italy has sought to focus international attention on Libya since last month's deadly attacks in Paris.
With around 3,000 fighters, Islamic State has taken over the city of Sirte. It has attacked a hotel and a prison in Tripoli, oil fields and military checkpoints, and released a video of it beheading 21 Egyptian Christians on a Libyan beach.
"We must show that governments can act faster and more effectively than the terrorist threat," Gentiloni said on Saturday.
The recognized government and elected House of Representatives have operated only in the east of Libya since last year, when the capital Tripoli was seized by a faction that set up its own government. Each side is backed by competing alliances of former anti-Gaddafi rebels.
The UN proposal calls for a presidential council with the House of Representatives as the legislature alongside a second consultative chamber, the State Council.
The presidential council could form a government in 30 days once a deal is signed and that would be ratified by parliament and backed by the UN Security Council resolution.
But with Libya already fragmented, questions remain about how opponents and armed factions which might reject a deal will react to what they will see as an unrepresentative Tripoli government, and how they can be brought onboard after.
"Ending negotiations will strengthen hardliners; Granting recognition to a government that has insufficient backing will condemn it to irrelevance," International Crisis Group said in a statement before the Rome meeting.
Air strikes, united army
Any government faces huge challenges with the oil industry battered by attacks and protests. Output is less than half of the 1.6 million barrels per day the OPEC state had before 2011.
Security for Tripoli and assembling a military force for a new government will be key. Libya has no real national army, but two coalitions of forces whose ranks have fragmented.
Western officials say more unilateral air strikes on militants are not ruled out. The United States has carried out strikes and France also conducted surveillance flights.
But with most opposing "boots on the ground", initial efforts will likely focus on training and aiding local forces.
"There won't be a Libyan army as we'd like it, but there are a number of forces, which if they worked together would have enough strength to hit Daesh," said one Western official using the Arabic term for Islamic State.