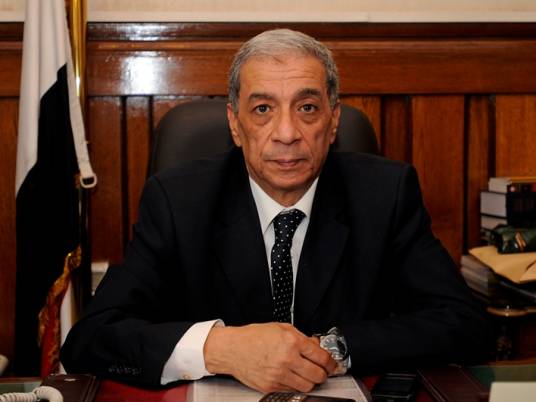 Hesham Barakat, former president of the Court of Appeals, was sworn in as Prosecutor General on Wednesday in front of interim President Adly Mansour, replacing Abdel Meguid Mahmoud who resigned on Tuesday.
Barakat was born on 21 November 1950, received a BA in law with high honors in 1973, and was immediately appointed to the Public Prosecution.
He then joined the judiciary and worked in courts of first instance and appeal courts.
His last post was as head of the technical office of the Cairo Court of Appeals.
Barakat is married and has three children.
His name has been associated with a number of important cases relevant to the general public. Most notably, he worked at the Port Said Criminal Court when the case known as the Port Said Massacre, in which dozens of Ahly Club fans died, was presented.
While people feared that the ruling would be politicized, Barakat announced that no one would be able to intervene and undermine the authority of the court.
Barakat was head of the technical office of the Ismailia Court of Appeals during the trial of the members of the 'Promotion of Virtue and Prevention of Vice' group, who were accused of killing an engineering student in Suez in August of last year.