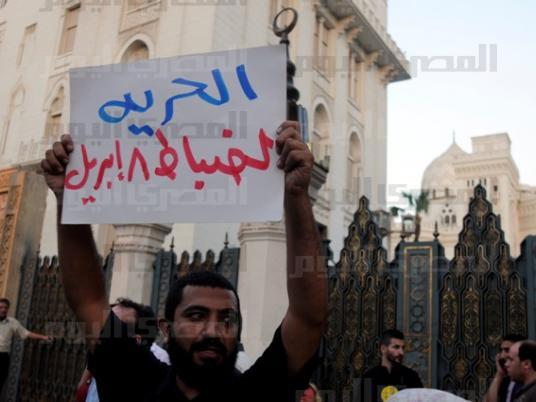 The families of the April 8 officers said President Mohamed Morsy deceived them by not releasing their sons before the Eid al-Adha holidays.
The officers were arrested for leaving their positions and joining protests in Tahrir following the 25 January revolution.
The families said that Morsy has pardoned "thugs" and "terrorists," but still keeps their sons behind bars.
"My son seemed psychologically shattered when I visited him," said Sana Saad, mother of First Lieutenant Mohamed al-Eadie. "They allowed visits only for two days."
"The president said five officers are about to be released," she claimed. "That's a lie."
She noted that mass demonstration planned for next Friday would pressure for the release of the officers.
Omayma Moussa, mother of Captain Amr al-Metawaly, said her son told her he has been detained without justification. "Where is the Morsy who was elected by us," she said.
Edited translation from Al-Masry Al-Youm