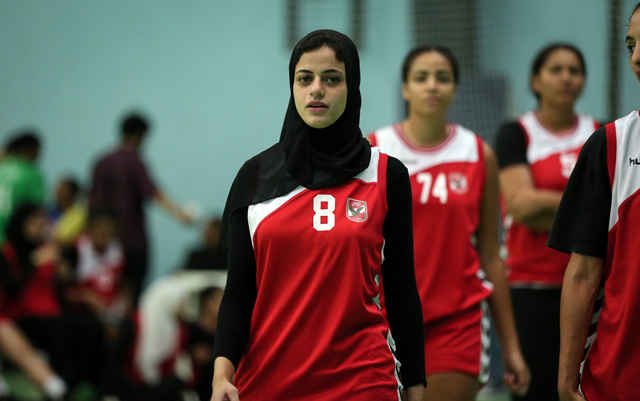 The International Basketball Federation FIBA recently named Egypt's Al Ahly player Soraya Mohamed ⁠— known on social media as the "Cleopatra of basketball" ⁠— among the 10 best female players who defined the FIBA 3×3 Africa Cup.
"Soraya Mohamed will always remember 2019 for when she melted social media faster than a Wojbomb," FIBA commented in a reference to ESPN insider Adrian Wojnarowski. 
Mohamed's performance was featured in numerous videos, prompting fans on social media to share snapshots from the game, nicknaming Mohamed the "Cleopatra of basketball."
"Soraya has some serious moves," FIBA added, sharing highlights from the basketball star's performance in the cup.
FIBA's list of the top 10 female basketball players of the 3×3 Africa Cup also included France's Migna Toure, China's JiaYin Jiang, Canada's Katherine and Michelle Plouffe, France's Laetitia Guapo, and Japan's Mai Yamamoto, among others.
Mohamed has enjoyed her fair share of victories this year. 
Egypt won the FIBA 3×3 Africa Cup after defeating Mali in November, and Mohamed earned the "Africa Cup MVP" title as well, later leading Al Ahly in a successful round at the 2019 FIBA Africa Women's Champions Cup. Her team finished third, conquering Alexandria Sporting Club with a score of 88-65.
The 24-year-old basketball star was first introduced to sports at the age of eight and grew up playing tennis and basketball, according to al-Ahram Online.