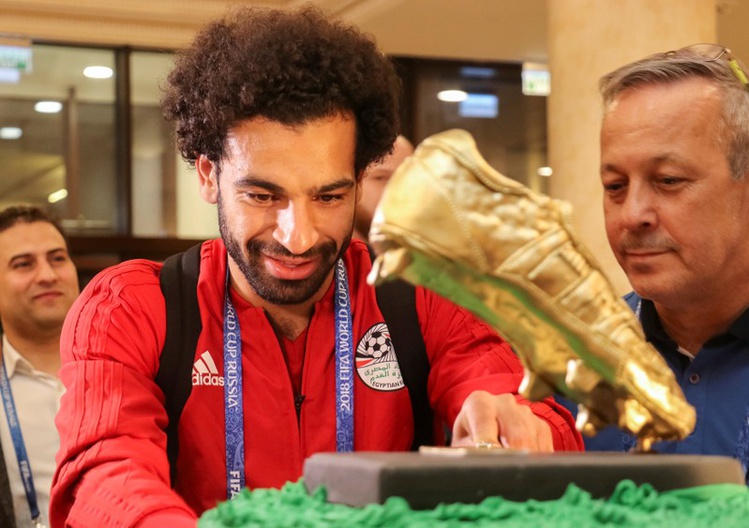 The International Federation of Association Football (FIFA) on Thursday celebrated Egyptian footballer Mohamed Salah by awarding him the Golden Boot for having scored 22 Premier League goals in the 2019/20 season.
He will share the award with Liverpool teammates Sadio Mane and Arsenal's Pierre Aubameyang.
FIFA said, "Today, the Egyptian king Mohammed Salah was [again] awarded the Premier League Golden Boot Award, as he was in 2018 for being the first player to score 32 goals in single season, breaking the record for a 38-game season."
Salah outscored the Premier League's other stars, including former Manchester United player Cristiano Ronaldo, Arsenal legend Terry Henry and former Liverpool striker Luis Suarez.
In addition to winning the Premier League Golden Boot Award, he has also been named Premier League Player of the Year.
Salah also boasted 16 Premier League goals for the suspended Premier League 2020/21, ranking third among the list of high scorers.
Salah's signed his contract with Liverpool in 2017 for a then club record of £36.9 million.
Edited translation from Al-Masry Al-Youm