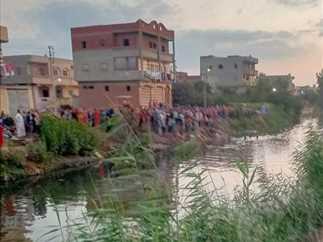 The spokesperson for the Egyptian Ministry of Irrigation, Mohamed Ghanem, commented on the statements of some MPs about accusations directed to the government of the squandering of billions of pounds in the canal lining project.
Ghanem said that the main function of the canal is to deliver water to beneficiaries.
He continued that the ministry's actual goal for the project is not to line all the canals in the governorates of Egypt, but  to restart the canals. This is vital in the canals role through developing and maintaining it periodically.
Ghanem pointed out that a few MPs raised many issues during their session on Tuesday, and their talk touched on the rehabilitation of water canals, in the presence of Minister of Water Resources and Irrigation, Hany Swailem.
All water canals and drains nationwide reached a total length of 55,000 kilometers and have maintained and were cleaned of weeds and waste annually, he added.
Regarding the proposal of some MPs: the covering of the canals that pass through the urban estate instead of lining them was a move to avoid the accumulation of garbage there. He also said that this action of dumping of garbage must be stopped at the source by educating people not to throw waste in the canals at least until the crisis is resolved.
Pictures spread on Facebook over the past months, showing cracks in concrete slabs obvious differences in their lengths in some rehabilitated canals. This has subsequently sparked many angry comments and reactions. 
Farmers also complained about the low levels of some canals, which make it difficult to deliver water to their lands without lifting machines.
One of those cases was the al-Falafila Canal in the Minya al-Qamh locality in Sharqiya Governorate, which the Minister of Irrigation visited in August 19, 2022.
After this a committee was formed from the Ministry's technical staff to make a comprehensive report on the canal, to solve its problems within a set period.
A previous statement by the Ministry of Irrigation, dated November 17, 2021, stated that the canal rehabilitation work nationwide is based on a three -year study prepared by Dar Al-Handasah.
In the study the largest consulting offices in the Middle East were in charge of the project and this has cost the state billions of pounds.