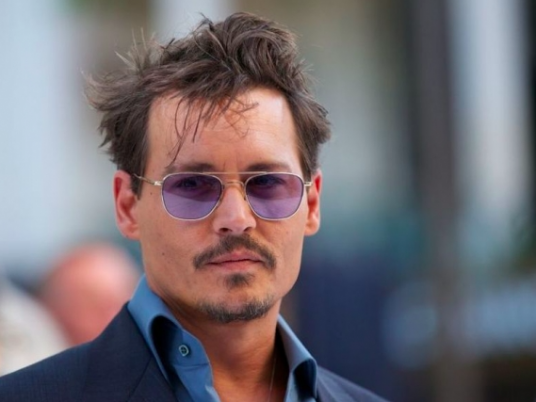 Johnny Depp has reemerged as Jack Sparrow in "Pirates of the Caribbean: Dead Men Tell No Tales" after a one-month delay. And a just-released photo of the actor is proof.
Depp suffered a hand injury on the film's Australia set in March and returned to the United States for surgery. Then a tropical cyclone in the region in February prevented Depp from returning to the set when planned.
Producer Jerry Bruckheimer has now announced Depp's return by releasing the first image of him as Jack Sparrow on Twitter.
In the photo, a stunned Depp is all tied up, suggesting the veteran actor is bound to stay on set.
Jerry Bruckheimer tweeted a photo of Johnny Depp back on set for 'Pirates of the Caribbean 5.