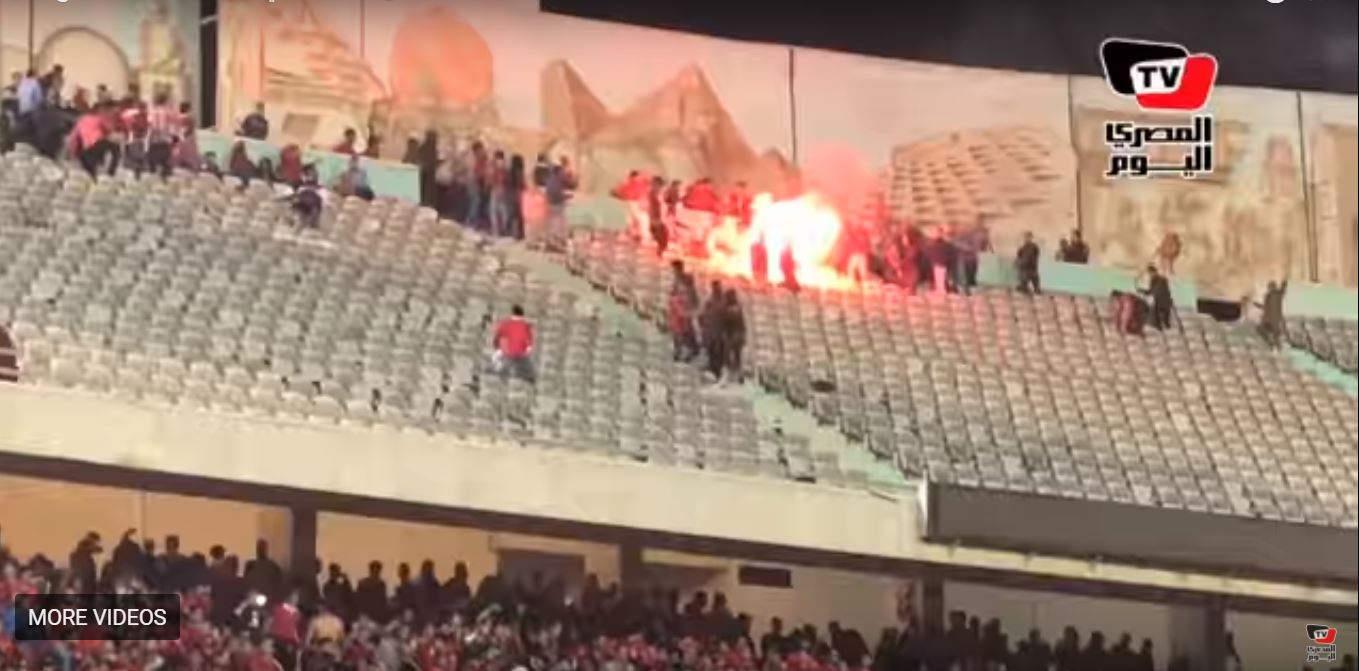 Egypt's Supreme State Security Prosecution ordered on Sunday five additional hard-line fans of the al-Ahly Club (Ultras Ahlawy) to be detained for 15 days pending investigations over their alleged participation in riots that erupted after a match against Gabon's CF Mounana at the Cairo Stadium on March 6, making the total number of suspects detained climb to 17.
The suspects face several charges, including joining and leading a group that aims to incite the disregard for the constitution and law, to prevent state institutions and public authorities from carrying out their work, and threatening the safety and security of society.
Egypt's Ahly and Mounana faced off at the first leg of the first round of the CAF Champions League with Ahly winning the game 4-0.
Some of the fans reportedly shouted offensive slogans, and clashes broke out, which resulted in substantial damages to the stadium, making the prosecution open an investigation into the events.
The Ultras Ahlawy group issued a statement apologizing for the trouble which it said was caused by individuals who do not represent Ahly fans.
According to the preliminary investigations, some Ultras Ahlawy supporters went to a part of the stadium not reserved for spectators and clashed with security personnel there. They then started to chant hostile slogans and ignited fireworks and smashed chairs.
Investigations said some of the fans included members of the Muslim Brotherhood and planned to attack security forces.
Crowds have been banned from attending Egyptian football matches since clashes at a Port Said stadium in on 1 February 2012 left 74 people dead when fans of Port Said's home team al-Masry stormed the pitch following a victory over Cairo-based Ahly. Eye-witness accounts said that security forces failed to intervene as the violence transpired.
Edited translation from Al-Masry Al-Youm