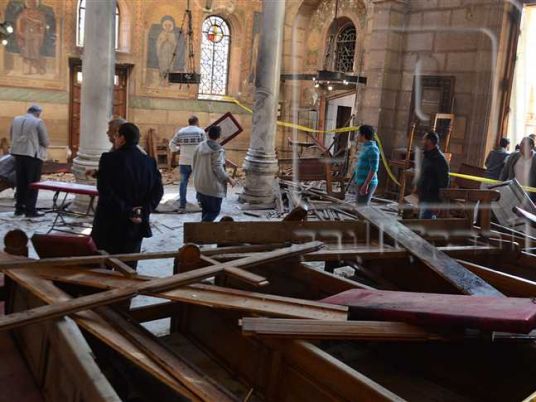 A massive blaze erupted on Wednesday in the Coptic Monastery of Saint Damiana, located in in Dakahlia governorate in the northern Nile Delta, which burned the five-storey building.
The blaze resulted in the suffocation of five people, including two Muslims. The five survivors are in critical condition and taken to hospital.
The firefighters–combat arrived an hour and a half late so hundreds of the 'Deimna' village lent a hand to extinguish the fierce fire.
Bishop Philips asserted that the monastery contained valuable antique icons, some of which date back to the 4th century AD.
Some sources claimed that the reason behind the blaze was a lantern lighted inside the monastery. However, a number of the monastery's monks asserted that the blaze erupted from the back windows, denying the presence of any lanterns. They also added that the electricity was disconnected while the fire broke out in the afternoon.