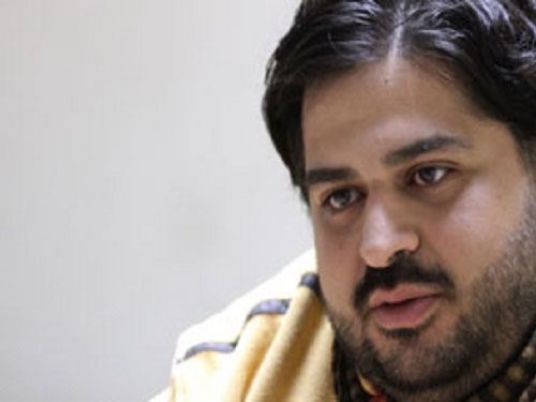 The Muslim Brotherhood's Freedom and Justice Party denied links to activist Ahmed al-Mogheer who has been recently calling for armed resistance against the armed forces and the police.
The FJP page on Facebook said Mogheer was not a member of the Muslim Brotherhood, while the latter insisted he was still a group member and has not resigned or been dismissed.
The FJP main page published an old statement for Muslim Brotherhood spokesperson Mahmoud Ghezlan saying Mogheer was not a MB member. "Media is trying to make use of Ahmed al-Mogheer as if he is the group spokesperson," the statement read.
"I am still officially a member of the Muslim Brotherhood," Mogheer wrote on his Facebook account.
"[Dismissal should be through] the dministrative office of the governorate to which the member belongs after being warned and interrogated."
He added he has neither been warned or interrogated and has not resigned. Mogheer said that Ghezlan's old statement was fabricated. "I personally called some Guidance Bureau members who denied Ghezlan's statement," Mogheer wrote.
Mogheer sparked controversy on social networking websites after he praised the attacks on army and police personnel in the bombing at Cairo University on Wednesday.
Edited translation from Al-Masry Al-Youm