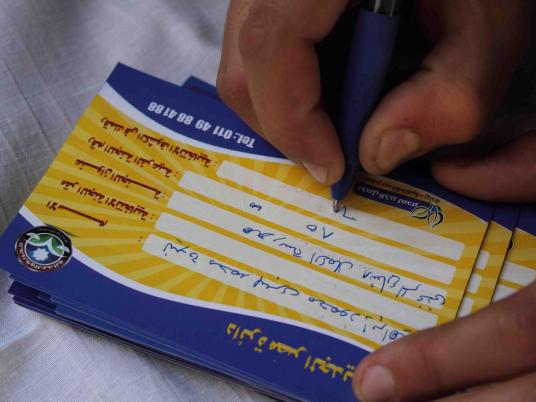 Despite previous announcements to the contrary, the Freedom and Justice Party has decided to join a coalition with Hazem Salah Abu Ismail's Umma Party and Emad Abdel Ghafour's Al-Watan Party for the upcoming parliamentary elections.
An FJP source said that the party would not ally with the Jama'a al-Islamiya or the Salafi Nour Party, as they differ on the question of the representation ratio in Parliament.
The party is considering fielding 30 percent of its candidates from Copts, women and youth in different constituencies, who would appear in the top half of the ballot list — or at least in the second and third rank.
Karem Radwan of the FJP said surveys showed the party should field half the candidates from the previous elections, and exclude the other half for being preoccupied with other work, or for poor performance in the last parliamentary session. Islamists would probably win 70 percent of parliamentary seats, he predicted.
This decision counters an announcement made earlier this month by Hesham al-Desouqy, a member of the FJP's supreme body, who said that his party's electoral lists would only include Brotherhood members.
"The party decided not to form alliances with liberal parties or get engaged in electoral alliances with Islamist forces," he had said, adding that including Islamist parties on one electoral list would weaken all of them.
Edited translation from Al-Masry Al-Youm