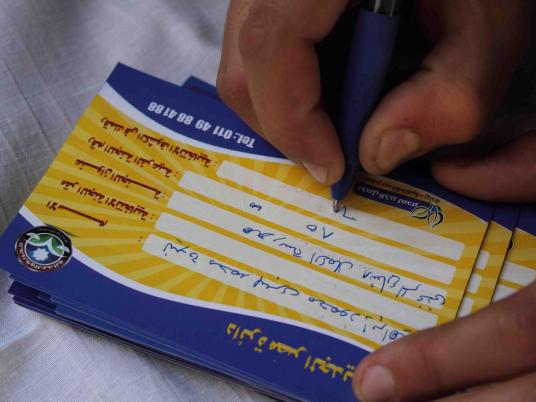 The Muslim Brotherhood's political branch, the Freedom and Justice Party (FJP), plans to run on an individual ticket for the upcoming parliamentary elections, with the exception of some Upper Egypt governorates. There, the FJP would run as part of a coalition with Jama'a al-Islamiya's Construction and Development Party.
The FJP's executive office presented a final list of candidates to part president Saad al-Katatny on Monday. Forty percent of candidates from the previous election were substituted with new names, with a priority given to youth, women and Coptic candidates.
Karem Radwan, a member of the Shura Council and the FJP's supreme body, said Islamic parties intend to run individually so as to determine their real impact in the street.
"Our candidates must have good contacts, academic qualifications, and must enjoy popularity," he said.
Nagi Naguib Michael, member of the FJP's High Commission, said the group has increased the number of Coptic candidates from five to seven percent of the total number of candidates.
A source within the Muslim Brotherhood said the group intends to form a government that would be half Islamist, including the prime minister.
The FJP emerged as the strongest political party in the country after the 25 January revolution overthrew longtime President Hosni Mubarak and his National Democratic Party. The FJP won around 42 percent of the seats in the lower house of Parliament, the now-dissolved People's Assembly, in the first elections after the revolution.
However, some analysts say that the party will face a stiff challenge in the next elections from both secular and ultra conservative Salafi parties.
A leading FJP figure projected last month that the party would win 55 percent of seats in the House of Representatives.
Edited translation from Al-Masry Al-Youm