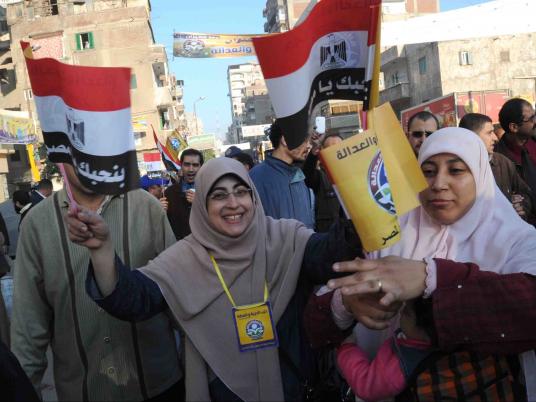 The Muslim Brotherhood-affiliated, dissolved Freedom and Justice Party has said it stands up for the political detainees in its activities in Egypt and abroad, regardles of their political affiliation.
In press statements on Tuesday, FJP spokesperson Ahmed Ramy said party members have been engaged in "revolutionary movements," arguing that their protest activities are apolitical and aimed at defending the victims from all sides of the political spectrum.
Thousands of FJP members have either faced trial, detention of prison sentences over multiple charges, related to terrorism and illegal protests since the ouster of former president Mohamed Morsi in 2013.
The FJP was dissolved by court order in August 2014.
Edited translation from Al-Masry Al-Youm