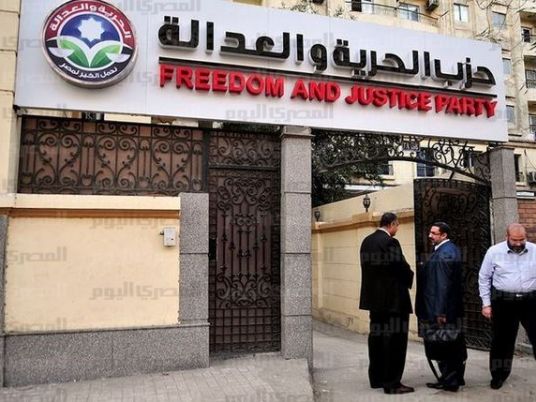 Ahmed Ramy, spokesperson for the Muslim Brotherhood's Freedom and Justice Party (FJP), called on citizens to stop the Suez Canal development project that was inaugurated by President Abdel Fattah al-Sisi on Tuesday because it poses a national security threat.
He claimed in a statement on Thursday that Sisi changed the overall plan of the project that was proposed by deposed President Mohamed Morsy by digging a parallel canal instead of developing the banks of the waterway with investments related to the manufacture and maintenance of ships, which would drastically increase costs.
He also said that Sisi did so deliberately so as not to compete with the United Arab Emirates in these industries. "That is why the Emirates agreed to the project," he said.
"The project needs four times the deadline set for it," he said, adding that the social tension and security deterioration in Sinai makes it impossible to implement the project. "It disregards benefits to Sinai residents that were included in Morsy's project."
Mohamed Mahsoub, vice president of the pro-Brotherhood Wasat Party, said on Facebook that the Egyptian people would not benefit from the project.
"It is carried out by an institution that has no control over it, does not pay taxes and that the people do not know anything about its profits," he wrote, referring to the armed forces that is supervising the project in collaboration with Egyptian companies.
Edited translation from Al-Masry Al-Youm