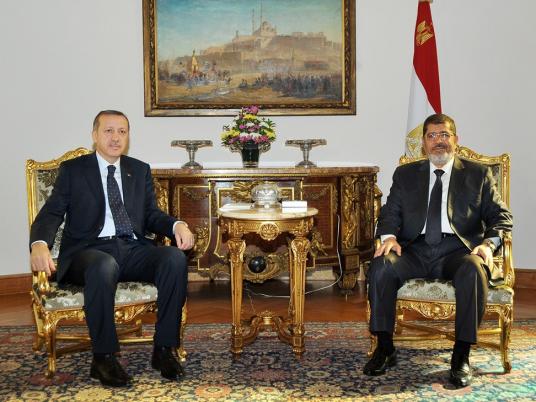 Foreign Minister Sameh Shokry cancelled a meeting with the Turkish foreign minister on the sidelines of the 69th Session of the General Assembly of the United Nations yesterday over a statement by Turkey's prime minister attacking the Egyptian authority.
The Foreign Ministry issued a statement which condemned the speech of Turkey's Prime Minister Recep Tayyip Erdogan and accused him of supporting terrorism.
Erdogan attacked Egypt's current president in his speech for toppling Ankara's ally, Egyptian President Mohamed Morsy, last year. He accused the UN of backing the military coup against Morsy.
"Mr. Erdogan's word violated decency and set rules, and formed a blatant intervention in the internal affairs of Egypt, in clear violation of the Charter of the United Nations and the norms of international law," according to the statement.
"We appreciate the relationship, friendship and historical ties with the Turkish people, and understand very well that this approach by the Turkish president is a deviation from the framework of this relationship and the feelings of brotherhood that link the two peoples," said the statement.
Cairo and Ankara exchanged expelling ambassadors due to Turkish support for the Muslim Brotherhood and Morsy.
Edited translation from Al-Masry Al-Youm