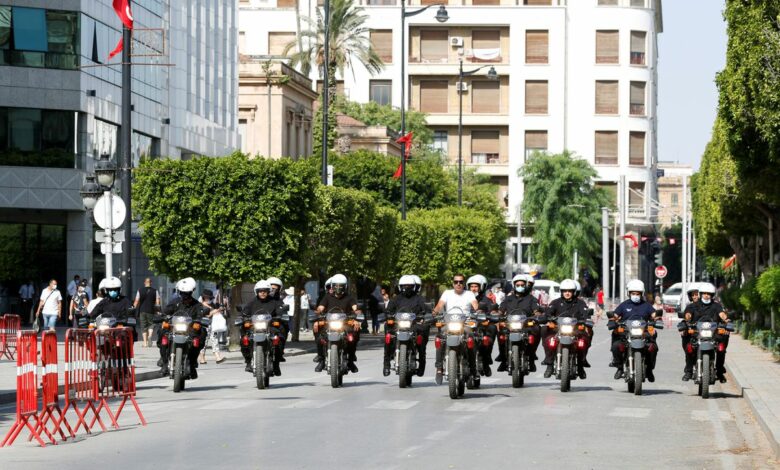 Egyptian Foreign Minister Sameh Shoukry on Saturday stated that the Egyptian state is fully confident in the Tunisian administration's ability to achieve the desires of its people.
This came during a joint press conference by the Egyptian Foreign Minister and his Algerian counterpart Ramtane Lamamra, who visited Ethiopia and Sudan during the same week in mediation efforts over the Grand Ethiopian Renaissance Dam (GERD).
"We are following with great interest what the Tunisian authorities are doing to achieve security and stability," Shoukry said.
The Algerian Foreign Minister said that what is happening in Tunisia is an internal matter, and "we respect its sovereignty and are in solidarity with it… We support Tunisia to put the path of its institutions on the right track."
In a statement issued on Sunday morning, Egyptian Foreign Ministry spokesman Ahmed Hafez said that Egypt is closely watching developments in the Tunisian Republic.
He added that Egypt expresses its full solidarity with the Tunisians, and trusts the wisdom of the Tunisian presidency to cross the country from this crisis as soon as possible.
Hafez also stressed the need to avoid escalation and refrain from violence against state institutions in a way that preserves the interests, security and capabilities of the Tunisian people.
He praised the role of the Tunisian state's national institutions in maintaining the country's security and stability, and expressed his hope for the country to overcome all challenges and move towards building a better future.
Edited translation from Al-Masry Al-Youm