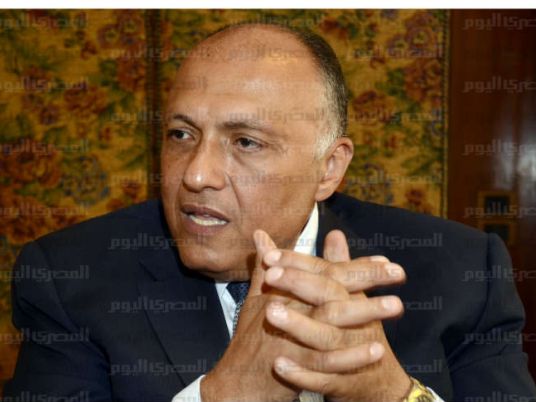 Foreign Minister Sameh Shokry said Tuesday that terrorist groups located in the Sahel-Saharan region of Africa are inspired by the Muslim Brotherhood and urges the West to strictly handle all terrorist organizations.
Foreign Ministry spokesperson Badr Abdel Atty said Shokry gave the statements during a meeting with the British prime minister's envoy to the Sahel region, Stephen O'Brien.
Abdel Atty revealed that the meeting discussed the political and security situation in the Sahel-Saharan region which he said had seen a surge in terrorist activities, particularly by groups affiliated with Al-Qaeda and Boko Haram. The group also addressed ways in which to counter extremism and illegal trafficking there.
Abdel Atty said O'Brien stressed the importance of applying United Nations resolutions relevant to that issue, as well as coordination with Egypt.
Egypt declared the Brotherhood a terrorist organization only months after the ousting of its leader and the country's former president, Mohamed Morsy.
Edited translation from Al-Masry Al-Youm