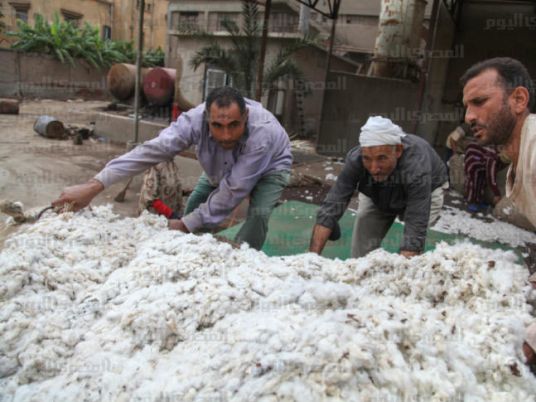 Hossam Foda, head of the Egyptian Council for Workers and Farmers' Rights, said in a recent interview with Al-Masry Al-Youm that the jobs created by the Manpower Ministry are but a mere media show.
He also said that the council is organizing medical convoys to treat people in slum areas free of cost, in addition to launching a campaign against unemployment.
Q: What is the council working on these days?
A: We are organizing medical convoys to treat people in slum areas for free.
Q: Do you get financial support from the government or from businessmen?
A: We do not get support from either of them, but we do get charitable gifts from individuals.
Q: What are you doing about unemployment?
A: We are launching a campaign entitled "Start Your Own Project" and we will ask businessmen to help in this regard.
Q: Are you coordinating with the Manpower Ministry?
A: The Manpower Ministry is not doing anything. The jobs it says it creates are nothing but a media show.
Q: How about the Agriculture Ministry?
A: The minister is doing a good job in fighting corruption within the ministry, but many try to thwart his efforts.
Q: Do you mean there are officials within the ministry who are corrupt?
A: Yes, and they are fighting him because he knows everything about them.
Q: What do you think about banning cotton imports?
A: We have supported this decision, but it was not activated. How can we have the best cotton in the world and still import it?
Q: What about the Agriculture Ministry's Anti-Corruption Committee?
A: It works within the national strategy to combat corruption, and it has detected many corruption cases.
Q: And the legal committees?
A: They were very important, but they were abolished in 2006. This led to vast encroachments on agricultural and state-owned lands.
Edited translation from Al-Masry Al-Youm