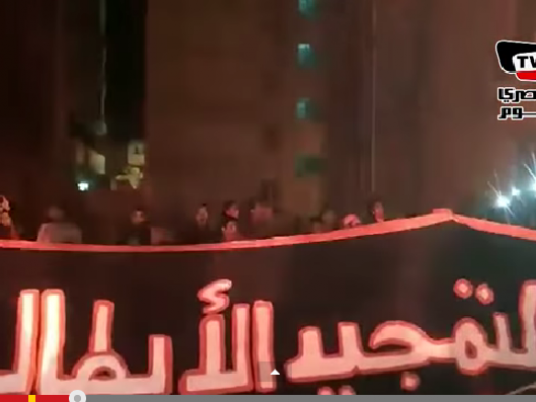 The hardcore group of Ahly club fans, Ultras Ahlawy, went on a massive march with fireworks in the streets of Suez commemorating the 2012 soccer stadium catastrophe in neighboring Port Said which left dozens dead.
In a
video
by
Al-Masry Al-Youm
, raucous protesters are seen marching through the city's streets as red smoke from their fireworks covered the scene to mark the third anniversary of the death of 72 Ahly Club fans by supporters of the rival team during a premier league match against Port Said's al-Masry.
The retrial is ongoing for 73 people charged with murder during the worst sports catastrophe in Egypt's history. The Port Said Criminal Court had previously sentenced 21 to death, acquitted 28 and sentenced 16 to 10-15 years.
Edited translation from Al-Masry Al-Youm