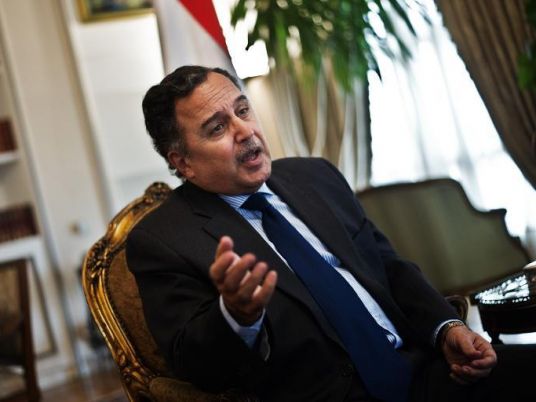 Foreign Minister Nabil Fahmy said on Saturday from Guinea that Egypt will not be reluctant toward the Nile Basin issue and will take advantage of all diplomatic chances to clarify its stance as well as friends to find solutions that fulfill aspirations of African countries without harming interests of anyone.
"However, we had not found practical response from Ethiopia toward serious negotiations," he added.
He added that he met with his Ethiopian counterpart in Brussels a month ago when they tackled somes ideas that they had earlier considered and they are still awaiting a response from the Ethiopian side.
He pointed to an agreement that was made last year to hold technical negotiations, followed by bilateral negotiations. However, the technical negotiations were not concluded so the following political negotiations were never held.
Uganda and Tanzania, according to Fahmy, proposed holding unofficial meetings for the Nile Basin countries. The proposals were not considered, he said, adding that Egypt is open to dialogue with Africans and has confidence in its rights and desire to reach solutions that do not harm its interests.
Regarding developments over resuming membership of Egypt at the African Union, Fahmy brought up the previous rejection on the decision as well as Egyptian efforts toward the decision. He also pointed to positive indicators by African leaders like support of Guinean president toward return of Egypt to the union as well as the union's agreement to follow up on the presidential agreements
In relevant news, Fahmy said that authorities in question are following on arrest of three Egyptians in Ethiopia over spying.
Edited translation from Al-Masry Al-Youm